If you've ever been scuba diving, then you know that the weight of your gear can make or break an underwater experience. With a perfect balance, you'll be able to explore the depths smoothly and comfortably – but wading through heavy or improperly placed weights will not only put strain on your dive but also affect the fun factor significantly. If optimal buoyancy control is what you desire, then this comprehensive guide to scuba diving weights is here to answer all your questions!
From simple rules of thumb for beginners to advanced tips from experienced divers, read on for a thorough exploration of weight systems and how they work together with other safety equipment. So, whether it's your first time strapping up belts and harnesses, or if you're looking for advice about which types are best in particular environments – there's something here for everyone so let's get started!
Weighted Belts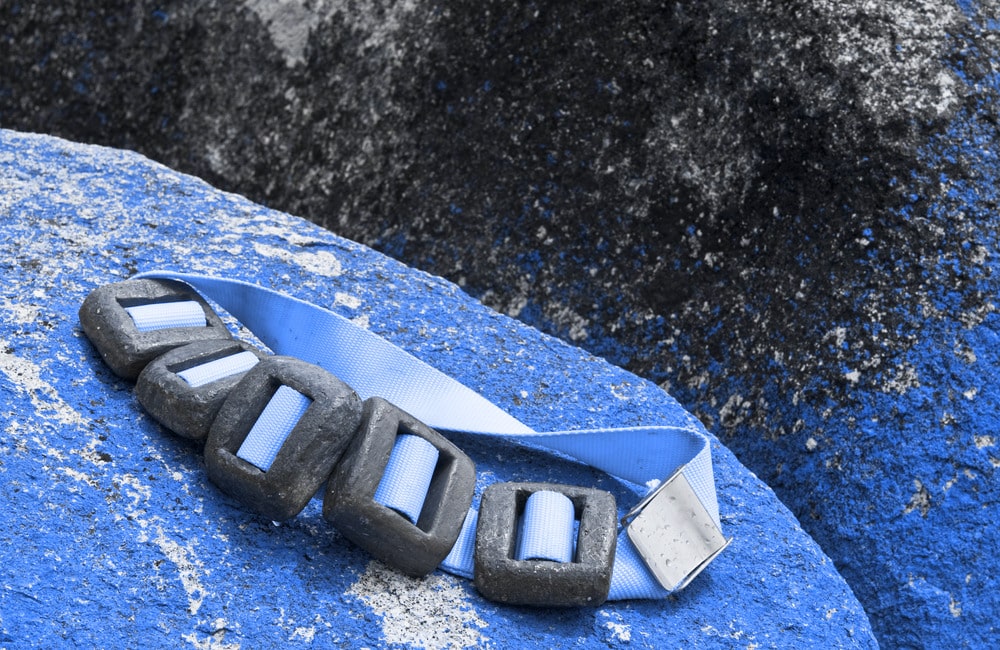 Weighted belts are a must-have for scuba divers, as the added weight helps them to remain properly balanced and buoyant during their dives. With just the right amount of weight attached to the belt, a diver can effortlessly draw themselves deeper into the depths and stay submerged in comfort.
Without carrying any weights, divers would be at risk of ascending too quickly to the surface. Scuba diving weights easily attach to their specially designed weighted belts, allowing divers to stay safe by avoiding rapid ascents and enjoying their dive with confidence. Whether used for recreational or professional purposes, these innovative belts make every scuba diver's experience a better one.
Integrated weights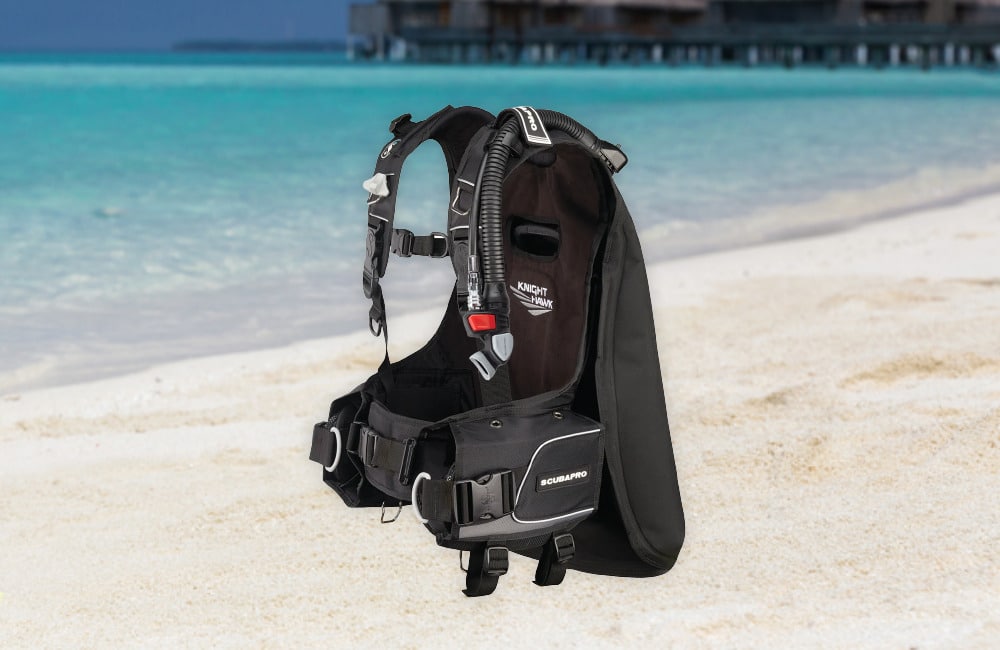 Integrated weights offer a great solution for divers interested in Scuba diving. Unlike traditional belts or bags, integrated weights are an efficient and smart way of providing the necessary extra weight while diving.
By keeping the extra weight physically connected to the buoyancy compensator instead of at one's waist, integrated weights keep divers more secure and prevent any added stress on the back, shoulders, and/or hips that can happen when wearing traditional weights.
Not only do these systems deliver convenience during a dive – eliminating any issues with lost weights – but they also help improve comfort levels whilst underwater.

Why Not Combine Weight Belts and Integrated Weights?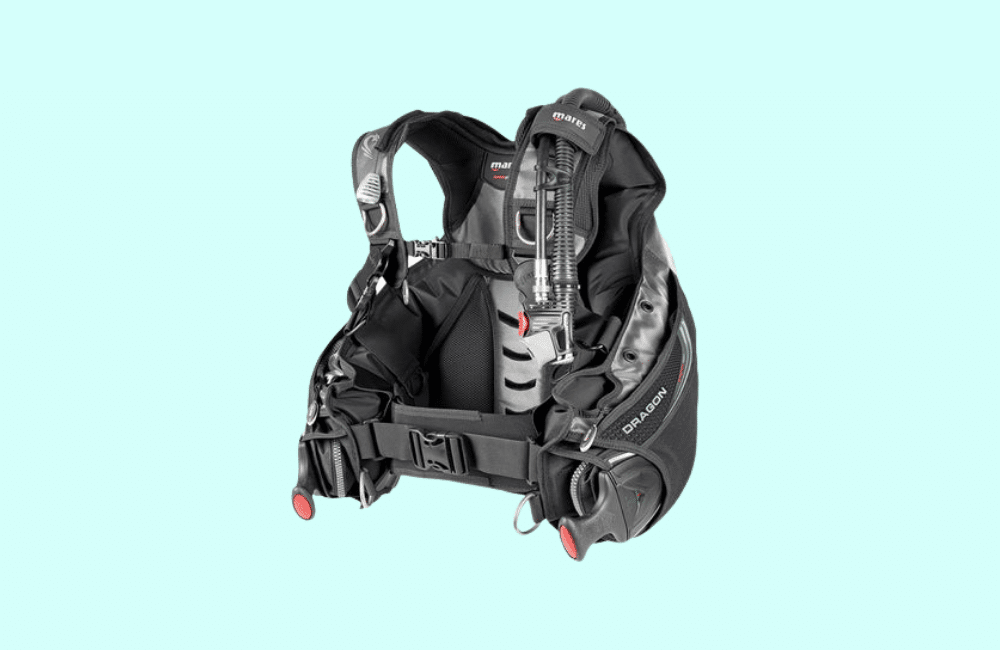 Combining a scuba diving weight belt with an integrated weight system has been an ongoing discussion in the diving community recently. While both solutions offer distinct advantages, there are also potential issues that need to be considered when combining them.
The ergonomics and comfort provided by traditional weight belts can't be replicated by integrated weights, which can cause issues with proper weight distribution. In addition, many divers value having more than one weight system when needed, so having only one combined solution could result in a lack of appropriate options depending on the dive environment.
Thus, for these reasons, combining scuba diving weights might not be the most ideal solution for all dives.
Releasing Your Weight System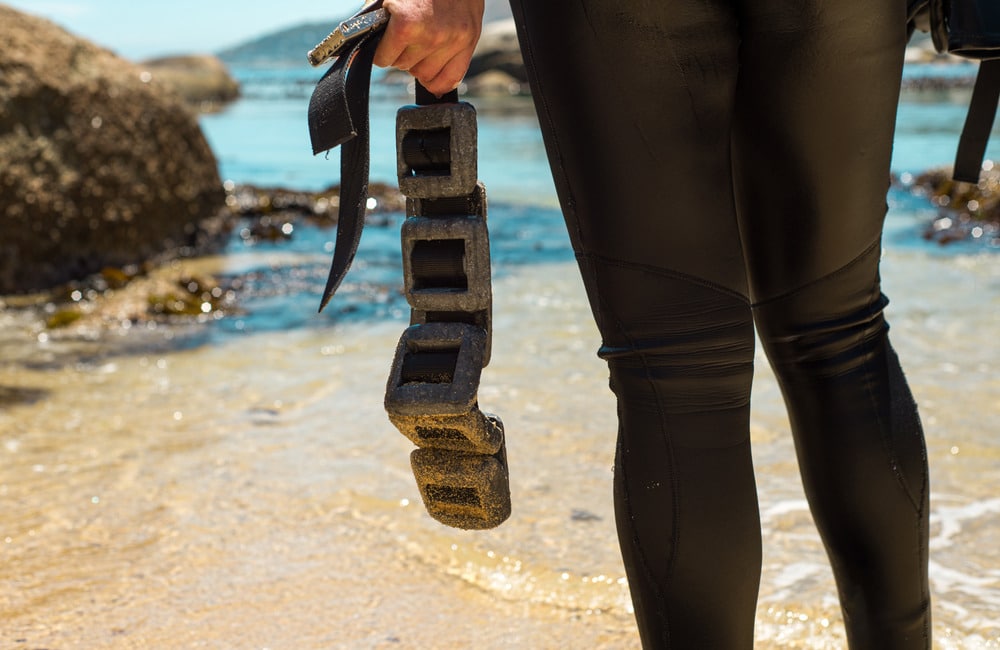 Releasing your weight system is an important safety precaution for scuba divers to ensure their safety during every dive. From novice level all the way to advanced and beyond, knowing how to release some of the weights when diving is essential for a safe experience.
In particular, understanding exactly when and why one might need to release their scuba diving weights can help them control their descent, ascending, or buoyancy with greater ease. Each diving situation may require different considerations when determining what weight might need releasing and when it is best done. Learning basic requirements of safely releasing your weight system can help you make the right decision during any dive!
Buying Guide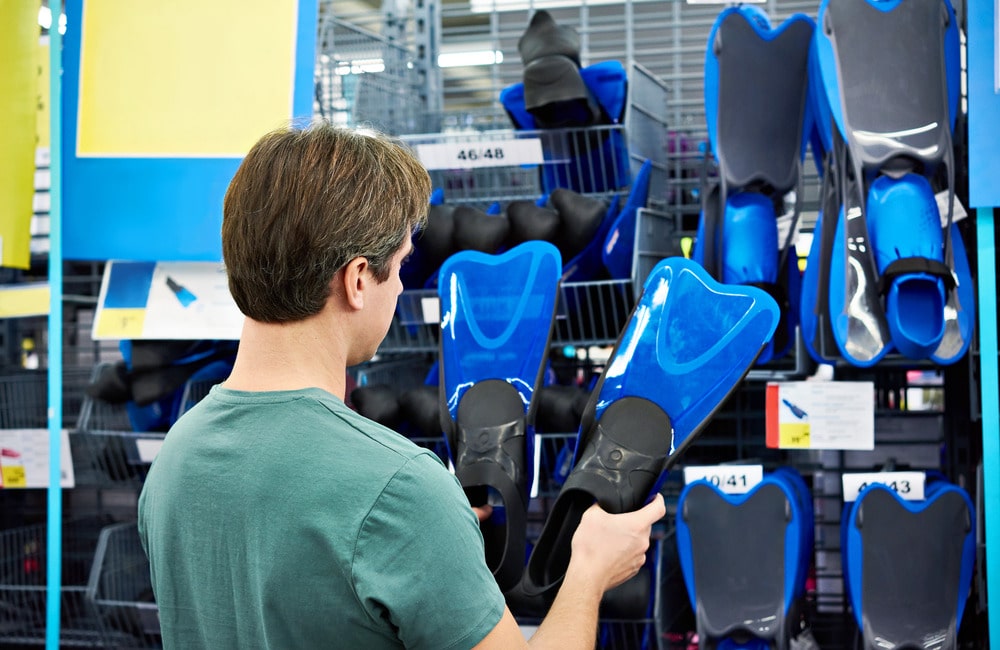 When shopping for scuba diving weights, there are several factors to consider. Research the type of weights that best fit your needs; do you need lead or soft weights? Consider the weight capacity and size. You will also want to pay attention to design; some come with special grips and innovative designs that make them easier to operate underwater.
It's important to select the right material as well; steel and aluminium are both popular choices. Finally, make sure you buy from a trusted source so you know you're getting a quality product every time.
With research and careful consideration, you can find the perfect set of scuba diving weights that will help keep your dive safe and enjoyable.
How to Accurately Weigh Yourself?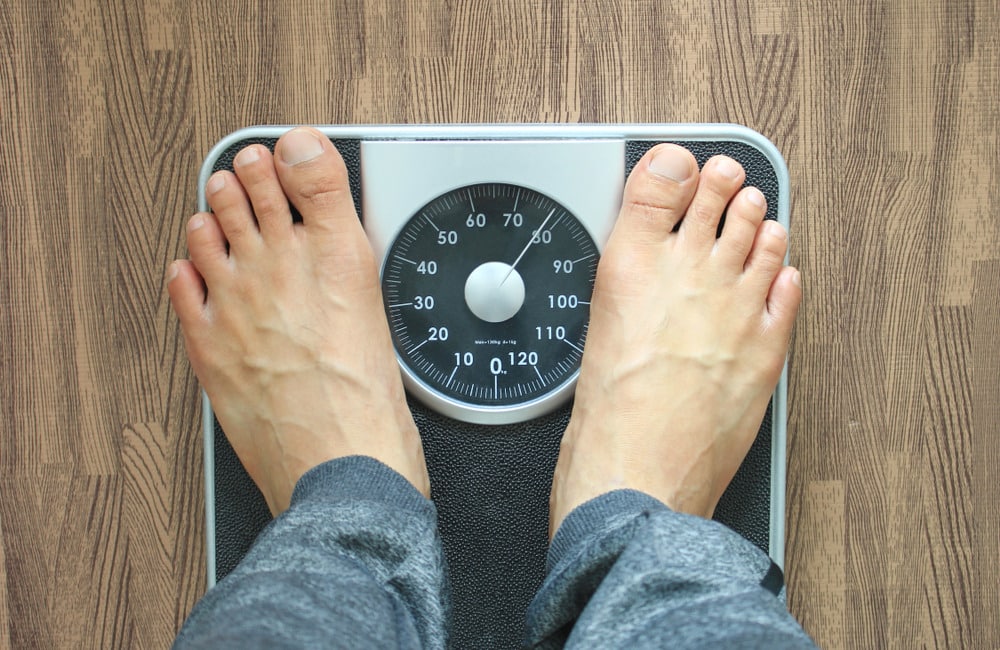 Accurately weighing yourself is an important part of health and fitness. The most accurate way to determine your weight is by using a scale that accurately measures in kilograms or pounds, depending on what you're more comfortable with.
If you're looking for even greater accuracy, consider purchasing scuba diving weights which are calibrated to give you the most precise results possible. It's important to place the scale on a flat surface and make sure it's been zeroed before taking a reading.
Start by removing any heavy items like shoes or laptops, then step onto the scale slightly bouncing up and down to settle into a stable reading. Remember to take periodic readings (at least once every few months) and adjust accordingly – tracking your weight over time has tremendous value as you continue building out your health and fitness routine.
Weighting for Scuba Diving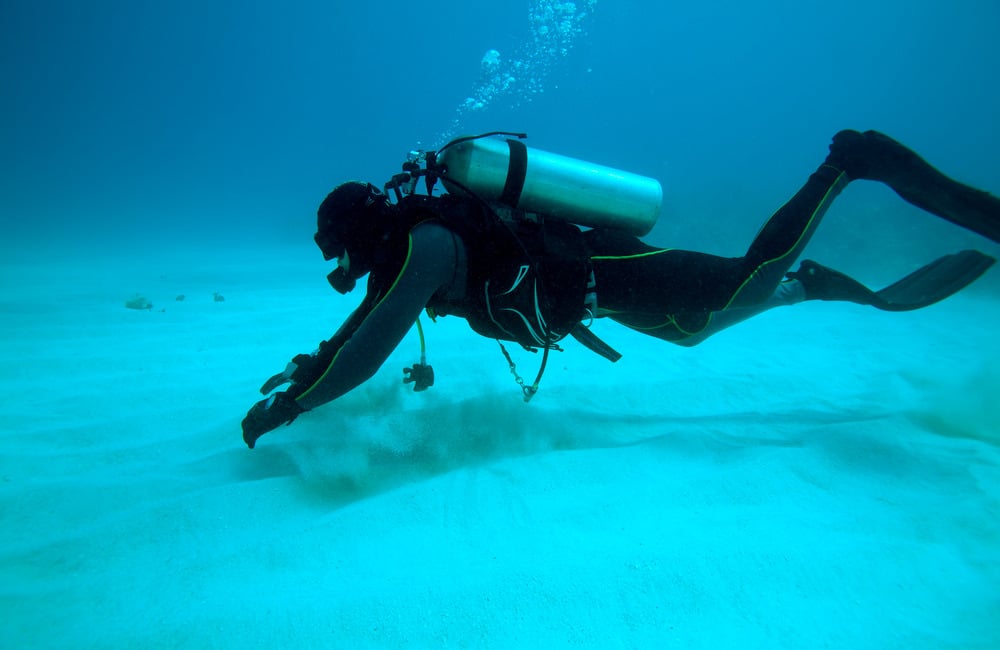 For scuba diving, having the right amount of weighting is essential to ensure safety as well as an enjoyable dive experience. A diver's weighting should be adjusted for the person's size and other attributes such as wet suit thickness, inflated hoods or boots, et cetera in order to minimize the chance of them floating away from the group or sinking too deep.
By accurately testing their buoyancy during a free-dive trial first, divers can find out what extra weights they may need to bring before venturing into deeper waters. In particular, it's important for novice divers to wear proper weighting along with their diving gear in order not only help them stay balanced but also prevent any untoward incidents during their dive.
Weighting for Freediving, Spearfishing, and Snorkelling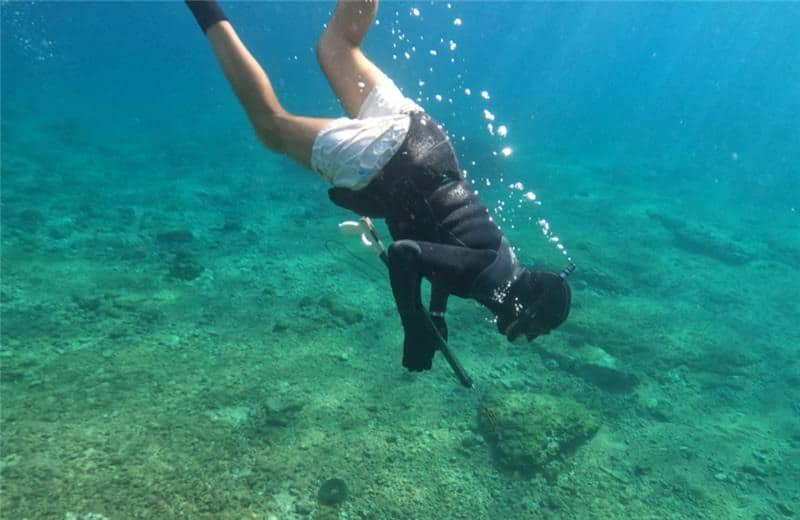 Here are the details listed below on the types of weighting for Freediving, Spearfishing and Snorkelling.
Freediving
Weighting for freediving requires a different approach compared to scuba diving weights. For example, when you're wearing a weight belt for freediving, the belt should sit higher on the body due to its construction and design. This positioning on the body helps to enhance ballast below the waterline, creating a better finning action while swimming.
Properly weighted freedivers can reduce their air consumption as they move through the water more efficiently. It is important to note that not enough weight will cause a too buoyant diver who cannot get into the right position in the water and too much weight can result in struggling to achieve an upright position by inducing excess drag during finning manoeuvres.
Freedivers need to find the sweet spot that allows them to maintain a neutrally buoyant posture while still having enough ballast for efficient finning motions.
Spearfishing
Spearfishing is a sport that attracts many sport enthusiasts. While scuba diving is often used to access deeper waters, it's important that recreational spearfishers use a specific type of weights called scuba diving weights. These are designed with enough buoyancy to keep them in the secure position on your body so you can feel more weight-free while hunting and still have efficient mobility.
Additionally, as opposed to regular lead dive weights, they provide additional protection by not having sharp edges or corners which helps to avoid any potential injuries during the hunt. Therefore, when it comes to taking up spearfishing as a recreational activity, having the appropriate scuba diving weights is an essential part of the process and should be considered prior to setting off for your expedition.
Snorkelling
Scuba diving weights provide an essential element of the snorkelling experience. Whether you are a beginner or an experienced diver, properly weighted equipment helps ensure your safety and comfort underwater. Proper weighting helps keep you buoyant, balanced, and safe as you navigate beneath the surface.
Additionally, beginners often find that proper weighting makes them feel more confident in the water before attempting more complex dives. As such, it is important to understand how to choose the correct weights for your needs during your snorkelling trip so that you can remain safe while taking full advantage of your time beneath the waves.
Other Ways to Use Dive Weights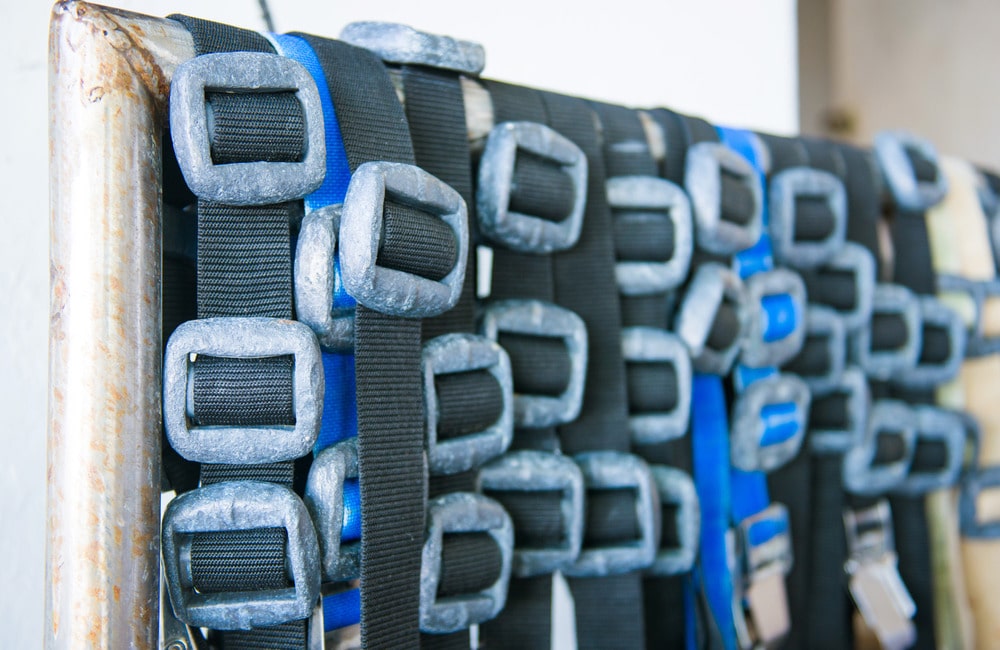 Scuba diving weights are an essential piece of equipment often overlooked by novice divers. Although they are mostly used for underwater weight buoyancy control, there are also other creative uses for dive weights that can help increase safety and/or reduce costs.
For instance, attaching a set of dive weights to the underside of your boat's hull will help provide extra stability and security while in deeper waters. Additionally, using a securely tied down scuba weight belt can be used as an anchor when fishing off the side of a boat without the need to buy an expensive full-sized model. Lastly, Dive weights can even be used when exploring older sunken ships on the sea floor since they allow more secure footing while descending down into a wreck site.
How Much do Dive Weights Weigh?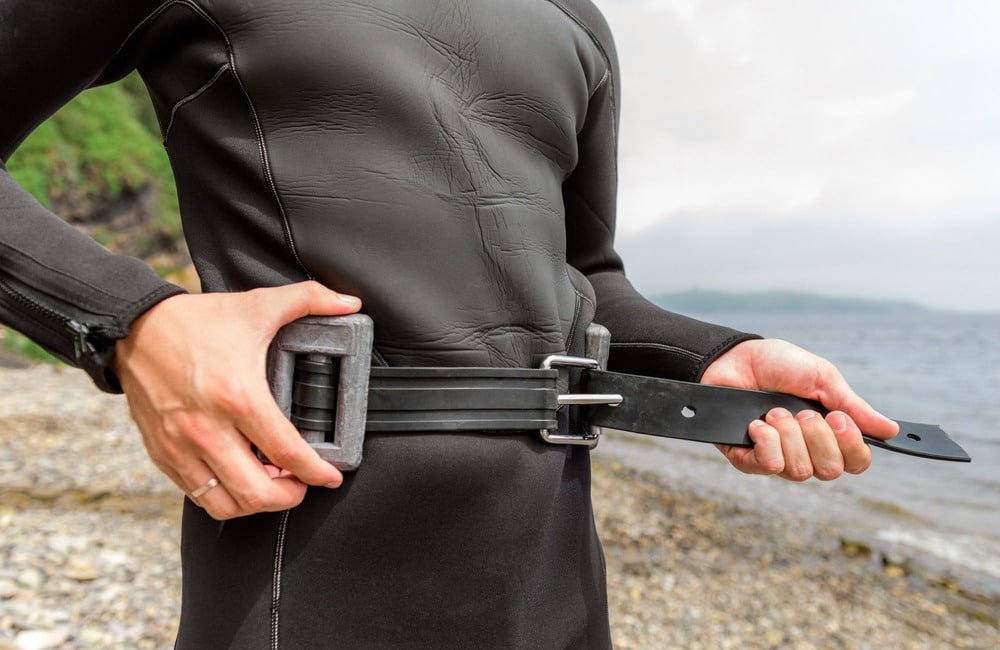 Scuba diving weights are a necessary part of a diver's safety equipment to ensure they can safely ascend and descend in the water. Most scuba diving weights range from 3-13 pounds and are made of lead or steel. The weight needed varies from one diver to another depending on the thickness of their wetsuit, type of buoyancy control device used, quantity of air in the scuba tank, and current water conditions. Divers should have an accurate understanding of how much their dive weights weigh for optimal performance underwater.
This can be done by familiarizing themselves with the weight specifications of each item in instruction manuals or by obtaining advice from a professional instructor. Ultimately, a safe dive depends on having the correct dive weight that is tailored to match each individual diver's needs and comfort level.
Conclusion
While diving, you will likely use some form of weighting system to help you achieve neutral buoyancy. This guide covered the three main types of scuba diving weights – weighted belts, integrated weights, and a combination of the two. We also went over how to release your weight system in an emergency and tips for buying dive weights.
Finally, we provided some information on how to accurately weigh yourself before diving and what type of weighting is best for different activities like freediving, spearfishing, or snorkelling. Whether you are a beginner or experienced diver, we hope this guide was helpful in providing a comprehensive overview of dive weights.