SMACO S400Pro 1L Dive Tank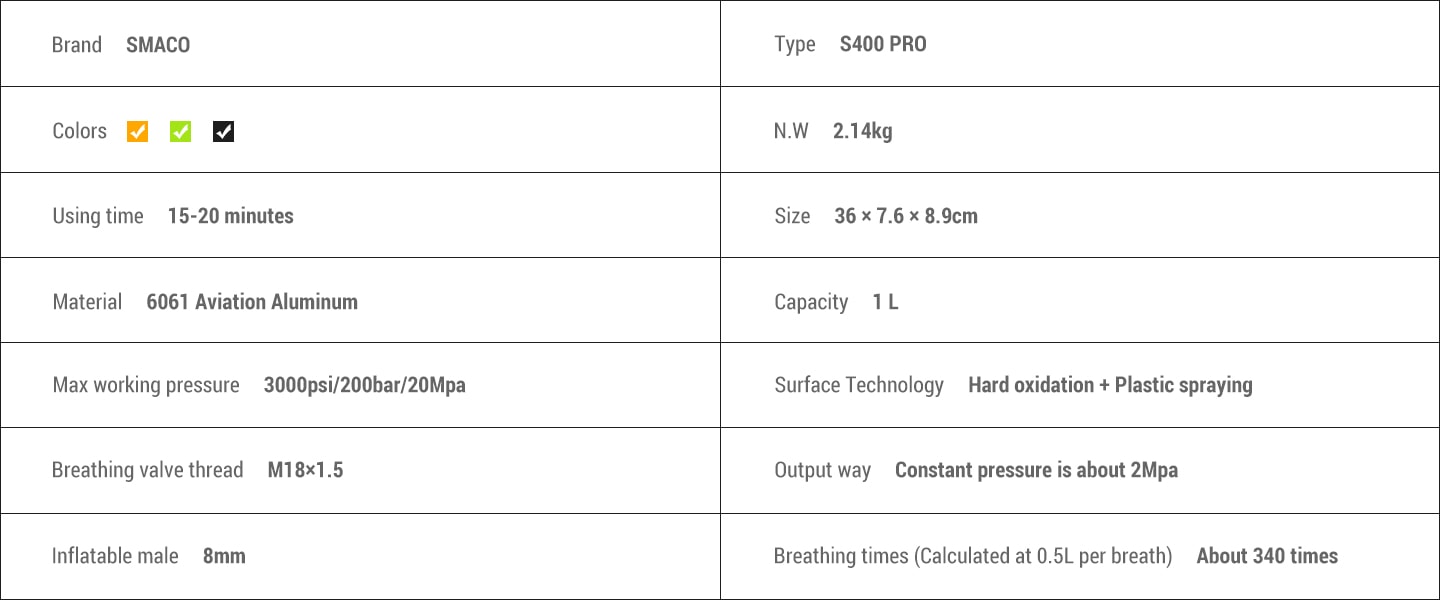 Top Mini Scuba Tanks To Own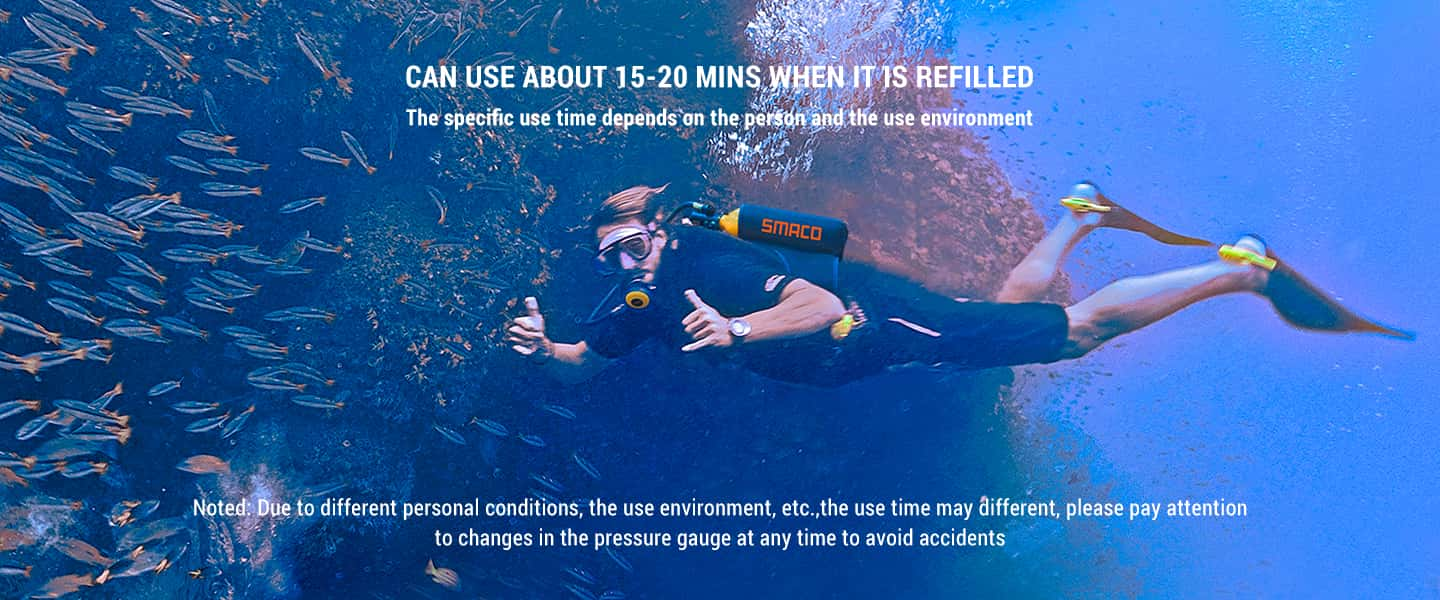 S400pro is a mini scuba tank that you can fill by yourself, and allows you to breathe up to 20 minutes! It is suitable for every professional diver or beginner. Even new divers need their reliability. Diving for a few minutes becomes a different experience.
Lightweight practicality
Quick air charging
Fitted with gauge meters
Added comfort with silicone mouthpieces
Oxygen reserve in case of fire emergencies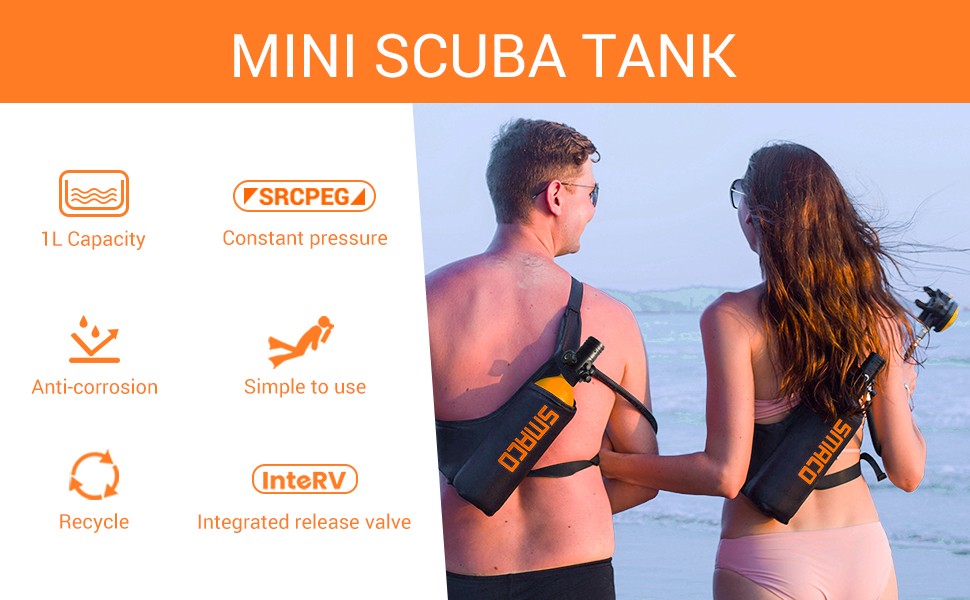 SMACO cylinders often are used for freediving and recreational diving, or as a backup cylinder for scuba diving.
It is easy to carry, you can take it on vacations, go to the island to relax and enjoy the underwater world, regardless of whether the destination has no diving equipment to rent.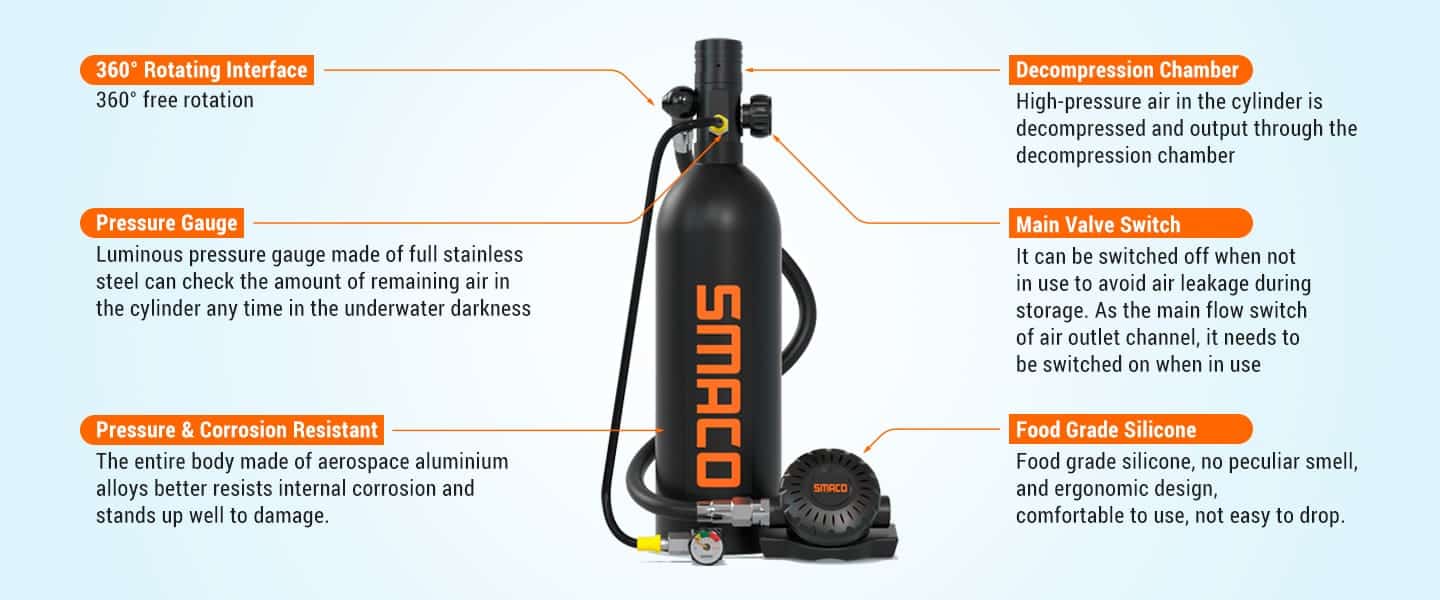 We knew that people use mini scuba tanks for recreational diving, yacht maintenance, lobstering, treasure hunting, fossil hunting, etc. … There are so many SMACO feedback videos from all over the world. If you are a professional diving enthusiast or a diving beginner, don't hesitate to get your spare diving artifact.
NEWEST UPGRADED
S400pro mini scuba tank uses an extension tube to connect to the pressure gauge, which is more convenient for us to check the pressure gauge when diving. At the same time, our original portable messenger bag has been changed to a portable waist pack bag. You can easily carry it and free your hands to do more things underwater.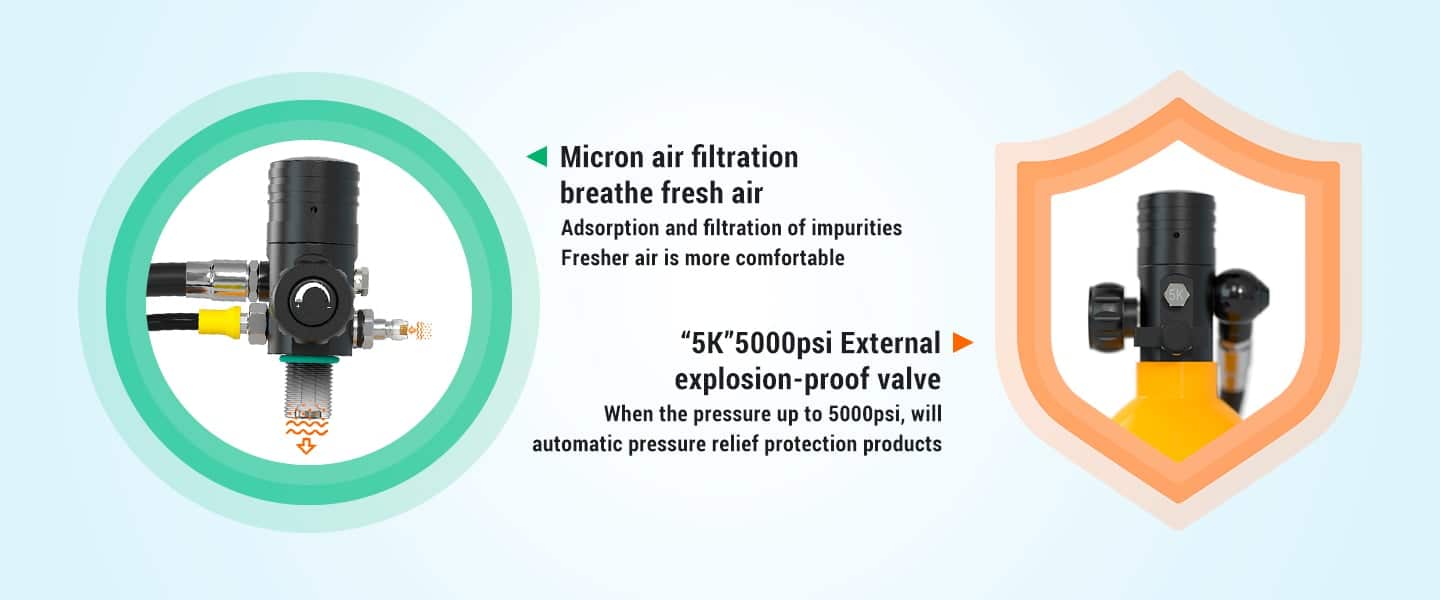 Larger Capacity But Portable
SAMCO diving tank has a capacity of 1L and can be used for 340 underwater breaths at full capacity. It can be used for 15-18 minutes of diving time(Specifically, Is different for each person).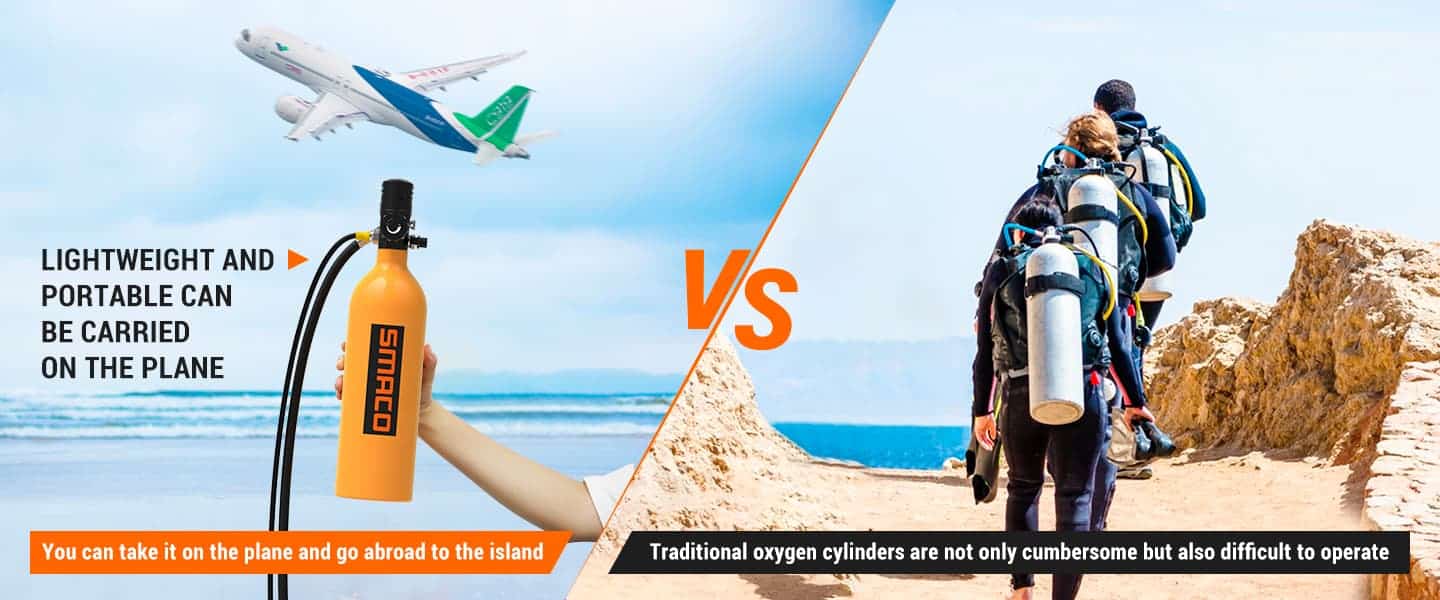 Wide Compatibility
You can use a high-pressure hand pump to inflate the scuba tank at any time. (Usually, fill up in about 25-30 minutes.)
You can use 8mm SMACO refill adapters, large bottles guide vials, usually filling a 1-liter diving tank in 8 seconds.
If you have a high-pressure electric pump at home (The pressure of the electric pump must be higher than 3000PSI/200Bar/20MPA), it is convenient for you to inflate the diving bottle.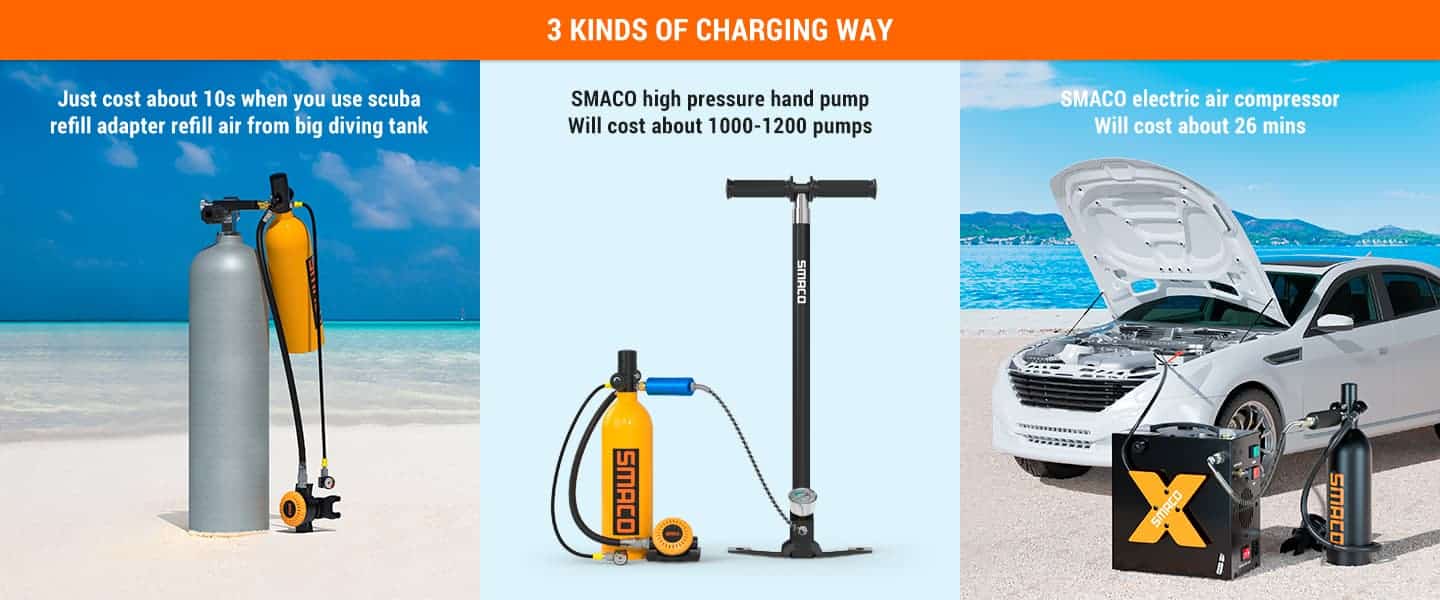 Enjoy Your SMACO Bottles
SMACO cylinders are relatively small, yet very strong containers that hold large volumes of compressed gas. Make sure you get prepared on your next dive with one of our air tanks made from high-strength aluminum alloys.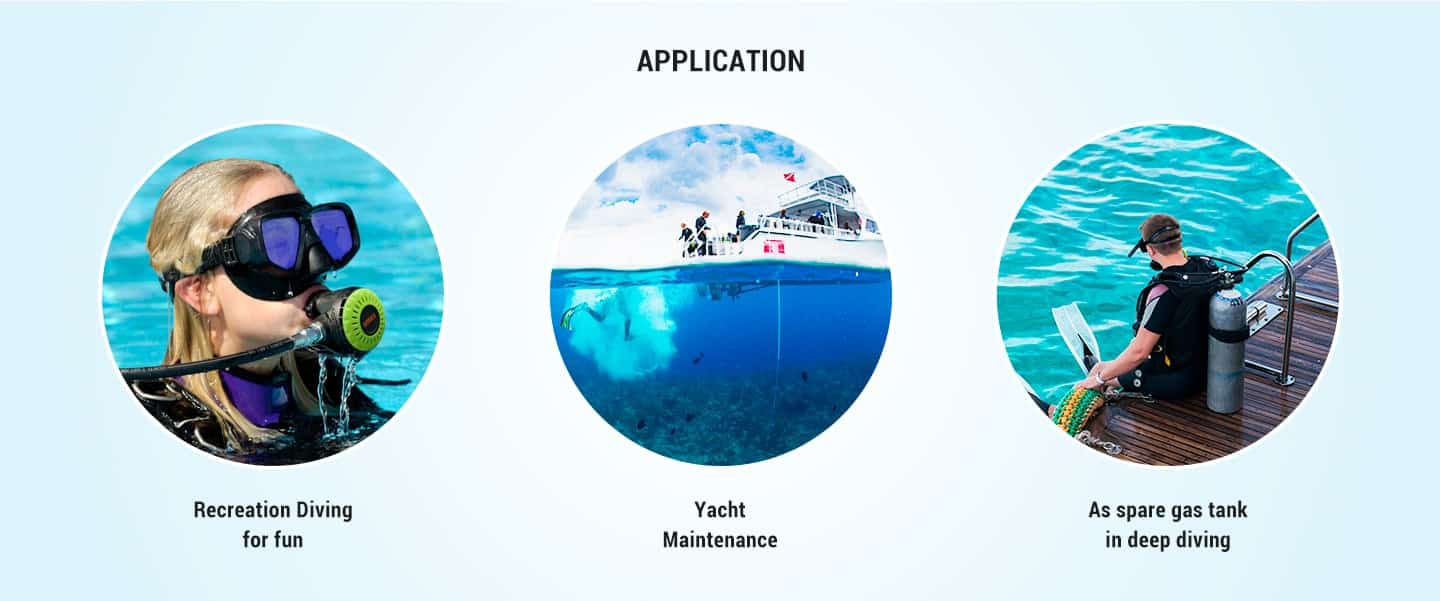 Certifications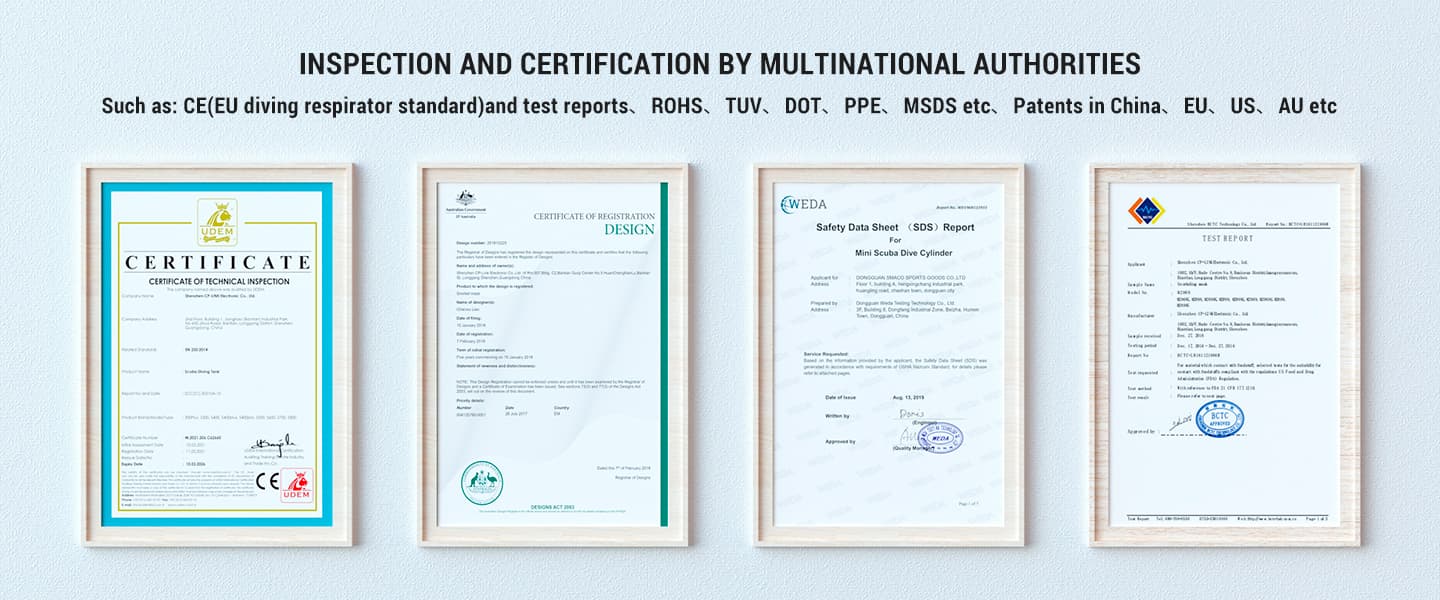 WHAT YOU WILL GET
Package A: S400Pro 1L scuba tank+1L Portable bag
Package B: S400Pro 1L scuba tank+1L Portable bag +refill adapter
Package C: S400Pro 1L scuba tank+1L Portable bag + Second-generation high-pressure pump
Package D: S400Pro 1L scuba tank+1L Portable bag +Long handbag+Refill adapter+Snorkeling mask+Second-generation high-pressure pump
Package E: S400Pro 1L scuba tank+1L Portable bag + Smaco heap 1 4500psi electric air compressor(Including an oil-water separator and some maintenance parts)