Scuba Adapter 4500psi High Pressure PCP Paintball HPA Tank Fill Station
Standard SCUBA Yoke Adapter Pocket, compatible with standard K-Valve, J-Valve and H-Valve.
8mm standard female quick-disconnect coupling plug, 24 inch stainless steel spring protector hose.
Can also work with PCP air rifles with compressed air from a scuba tank and fill paintball, HPA co2 tanks.
New double o-rings design, longer service life, working pressure up to 4500 psi.
Simply connect each fill adaptor to the male air tool fittings, female quick-disconnect coupling with precision bearing steel ball, high pressure resistance,this is one of the needed items to have in your parts kit.
Application
Widely for fire-fighting, scuba tank, scuba shop, snorkeling dive system, PCP rifle and Paintball tanks for filling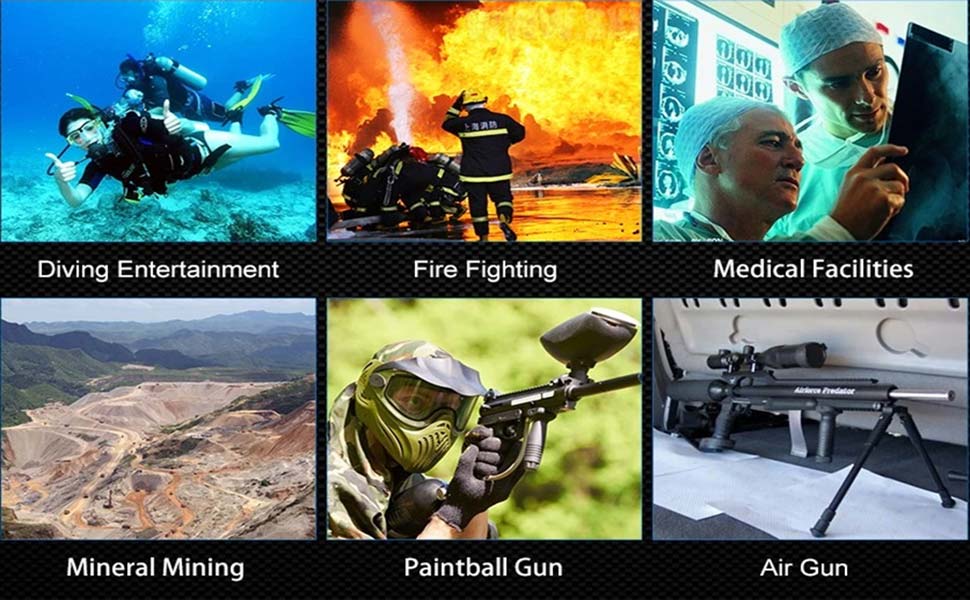 Product details
8mm inflate connector, adopting of ball bearing type lock design, convenient to operate.
Made of high quality 6061 aviation aluminium alloy, anti-rust and durable.
Small size and lightweight, easy to carry and use.
Portable and practical, essential accessory for diving