SMACO S500 0.7L Portable Mini Dive Cylinder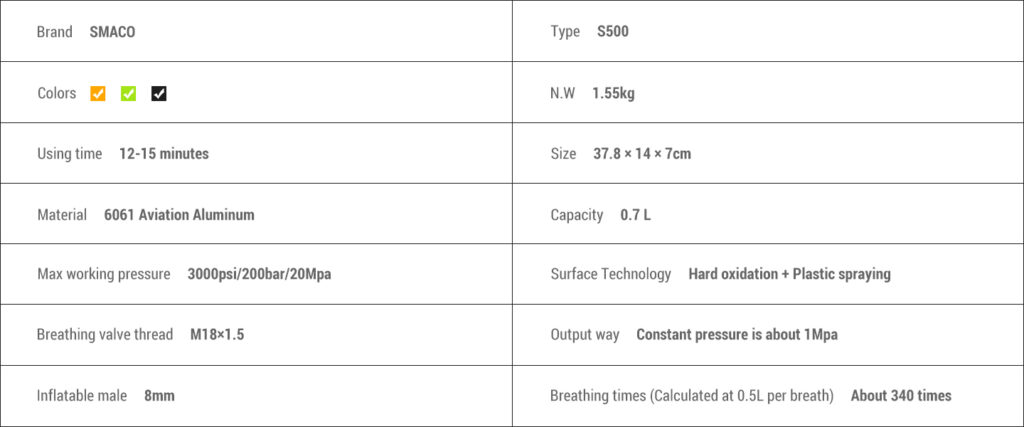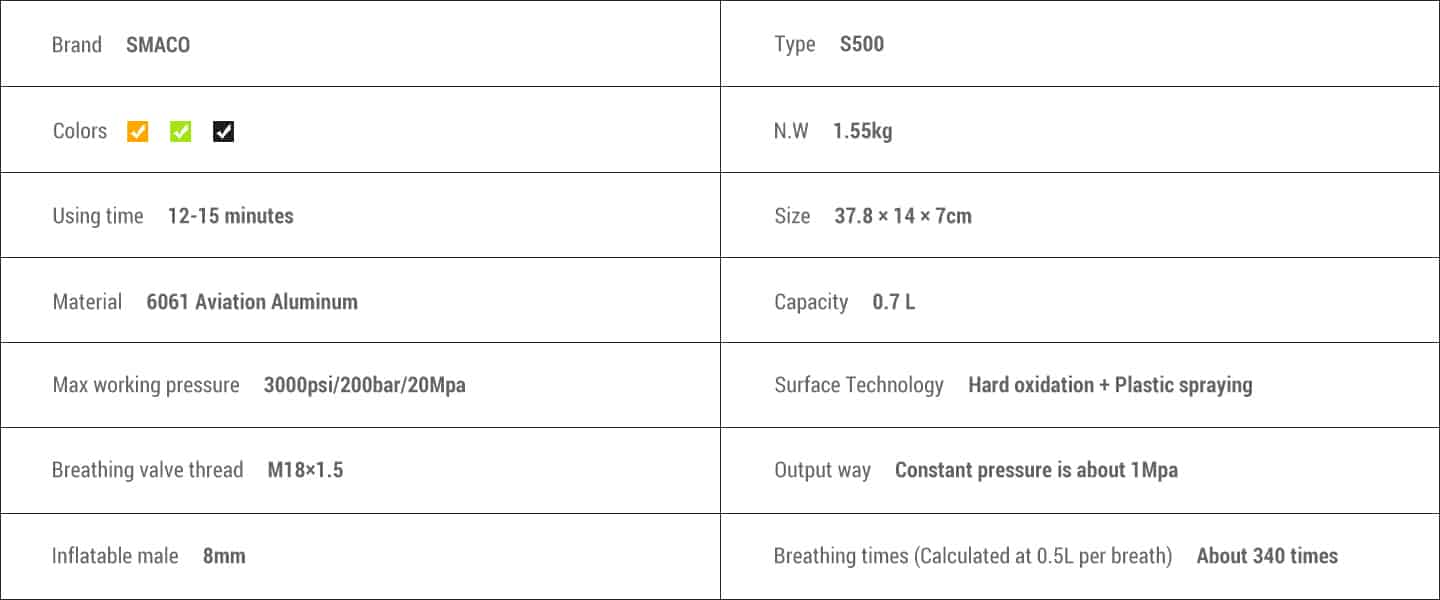 Easy to Use
S500 Scuba Diving Tank is very easy to use, you just need to palce the bite-mouthpiece into your mouth and you hands can free to swim underwater. With 10 minutes capacity, there is no difficulty to make your ascent to the surface or the boat. Making the right tank choice can significantly improve your diving enjoyment.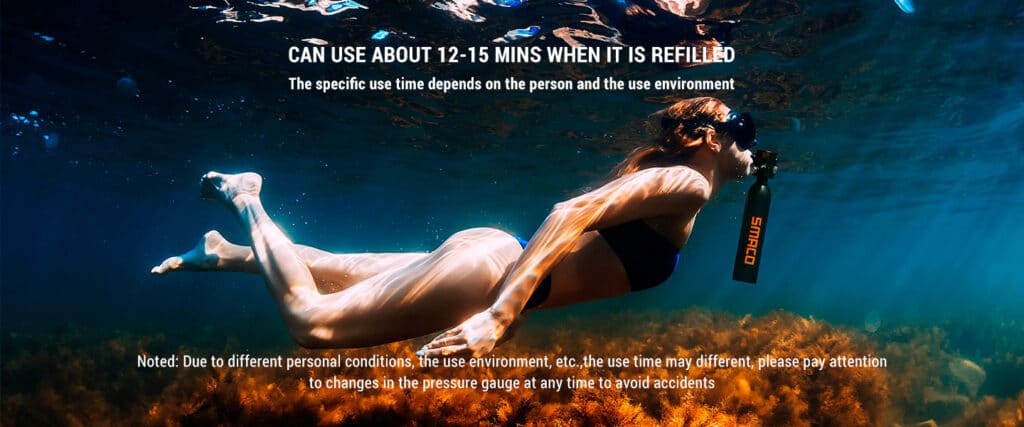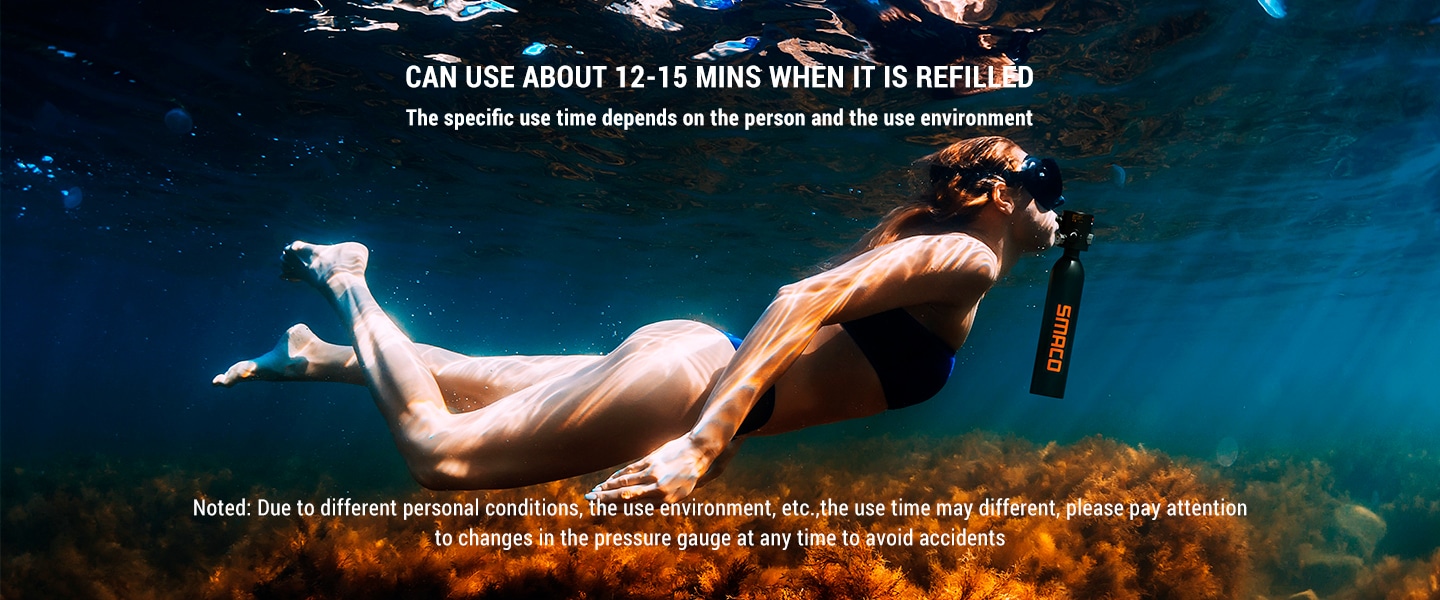 NEWEST DESIGN
SMACO S500 scuba tank adopts constant voltage design. Constant pressure gas, stable breathing. The external explosion-proof valve is safe to use. Breathing underwater is easy and long lasting.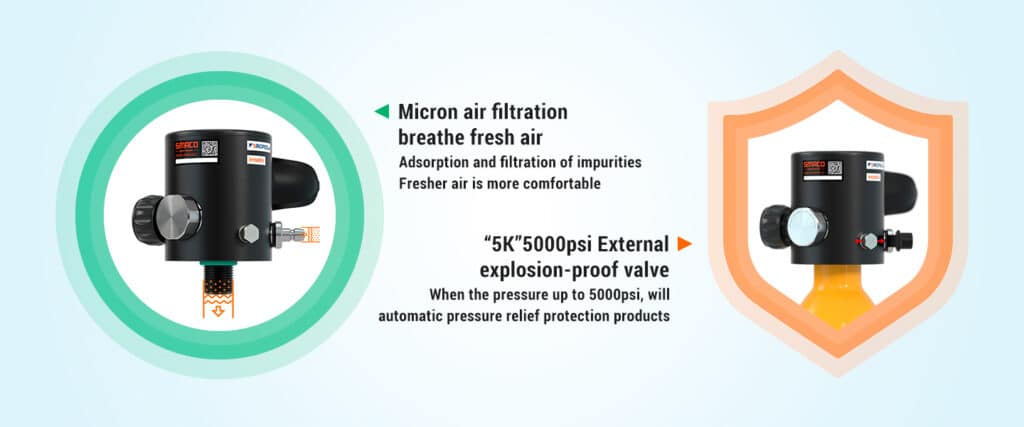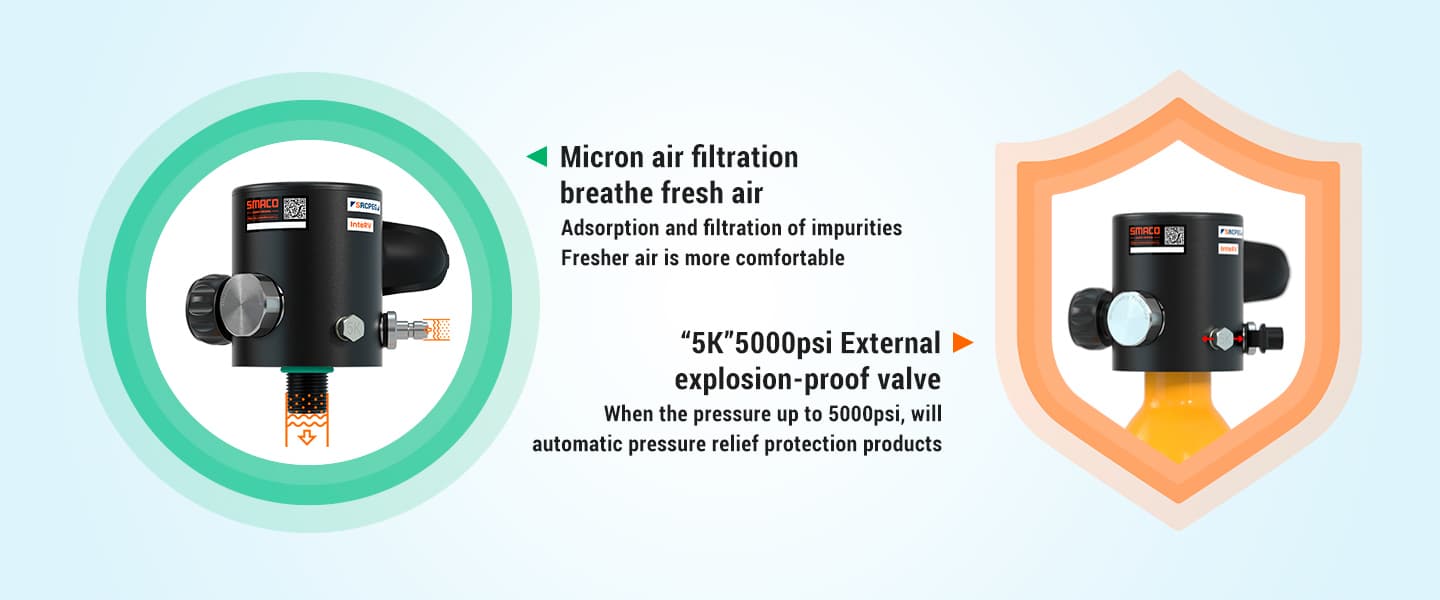 Capacity Upgraded S500
The Capacity of this mini SMACO S500 Scuba Tank is 0.7L, which allows you up to breathe underwater 10-13 minutes(Please note that different environments and breathing rates will cause different usage times). Specific Refillable Design saves the trouble of taking the device apart to fill your tank. The luminescent face and color-coded pressure levels make for quick reading & utility for all diving situations.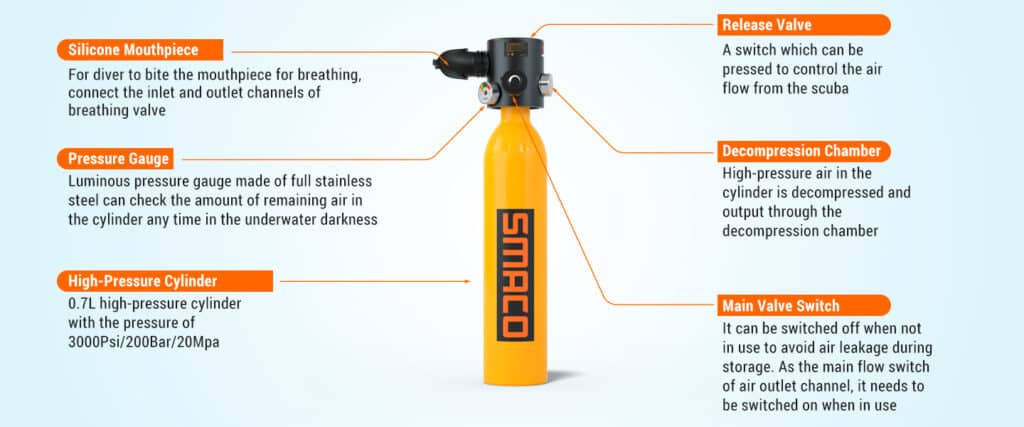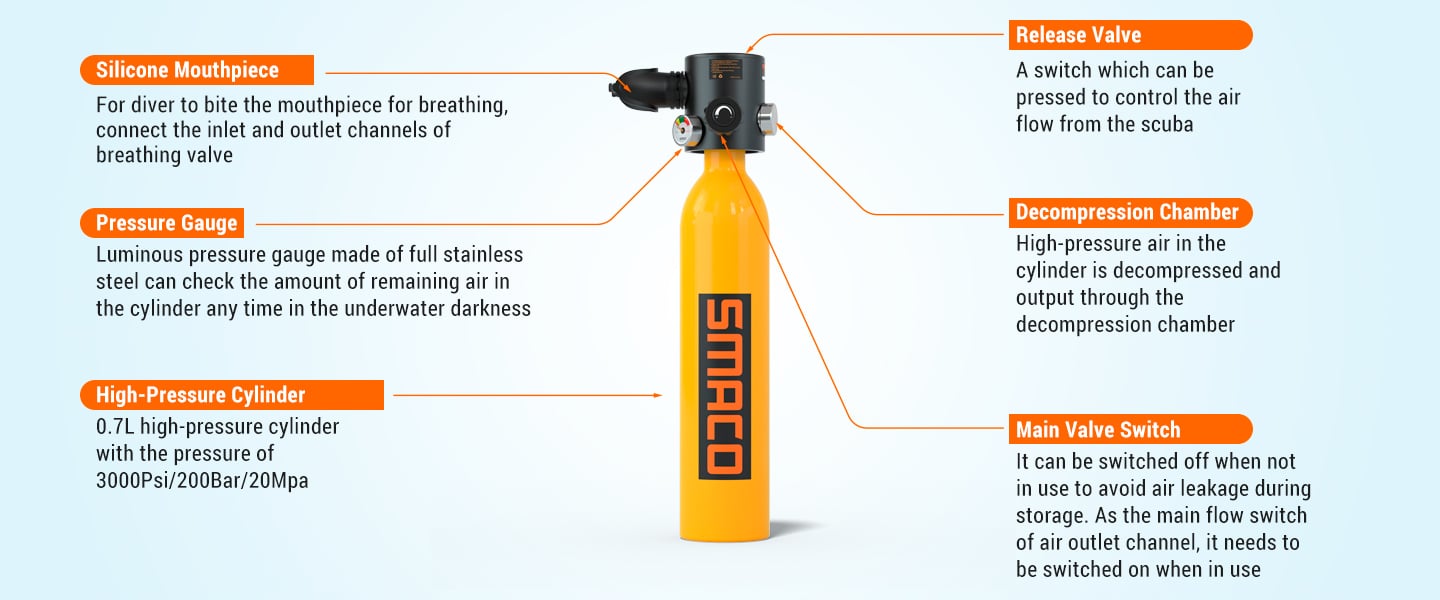 Compact & Portable
Perfect size for stage, bailout. Smaco scuba diving tank doesn't add any drag even if you have to carry the tank a long way, which net weight is 1.3kg. Our diving tank gives you great access to the valve and regulator and allows you to hand it over to your buddy in case of emergency. Smaco pony bottles are easy to use, with their own sophisticated compact regulators. Its compact size makes easier to carry and helps you capture the freshness of the air wherever you need it.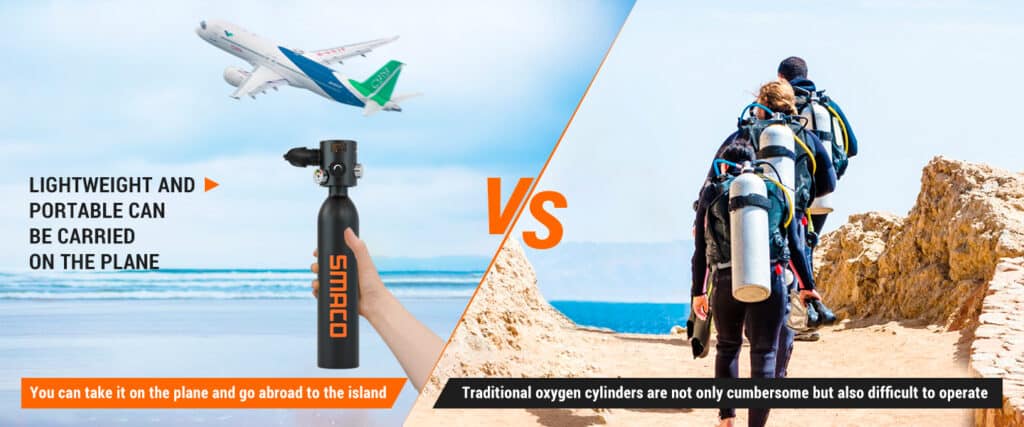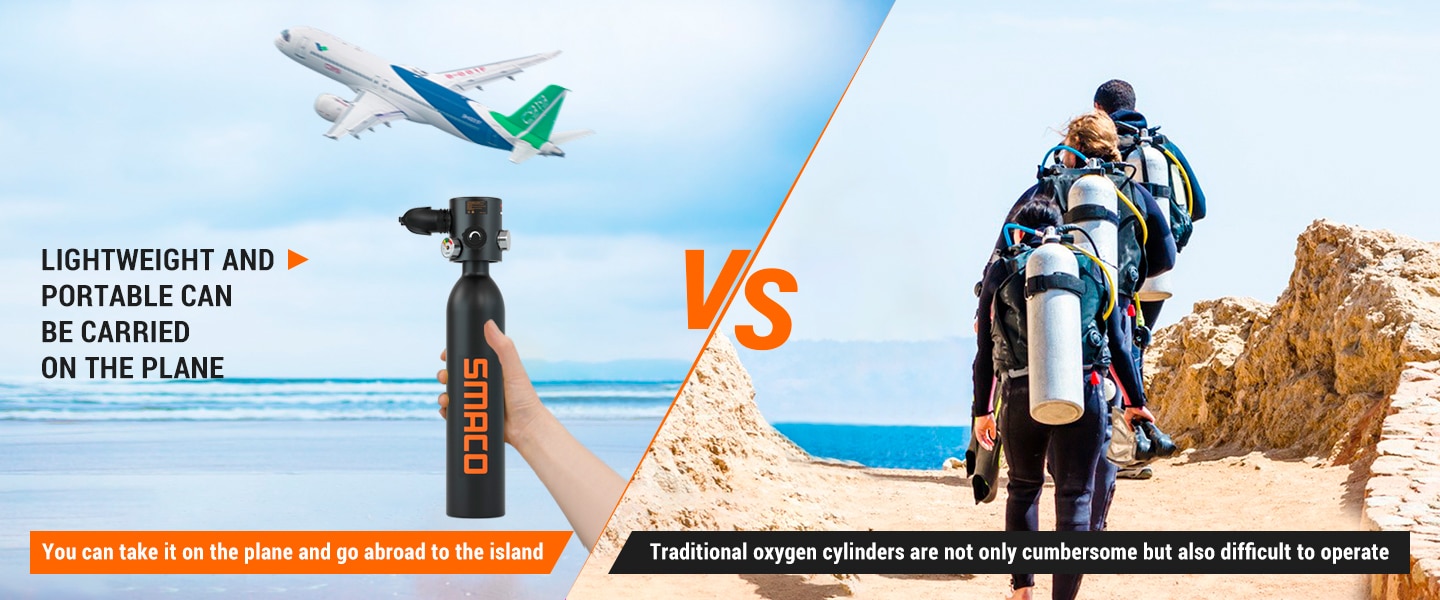 Three ways to inflate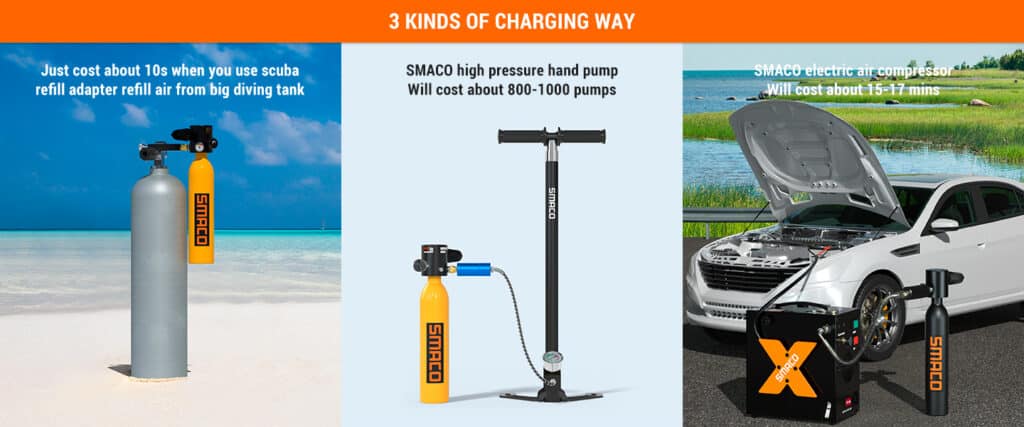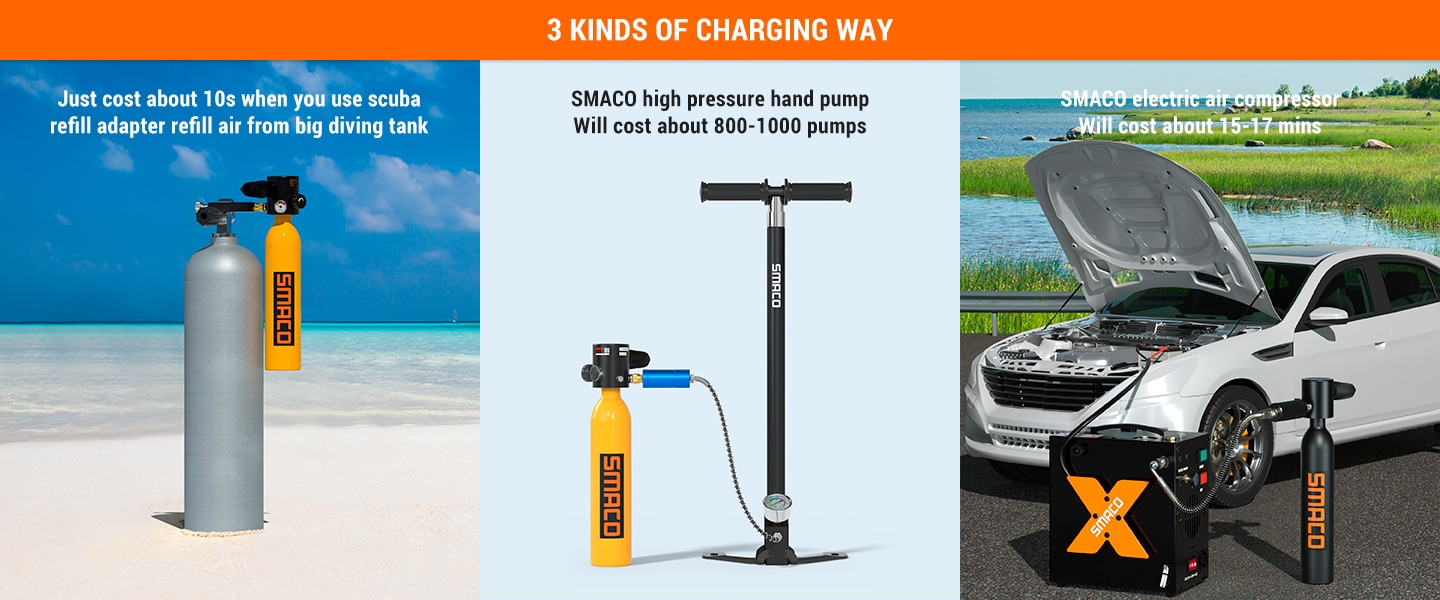 Up to 15 MINS UNDERWATER BREATHING
SAMCO S500 diving tank can be used for 238 underwater breaths at full capacity. It can be used for 12-15 minutes of diving time.(Specifically, Is different for each person).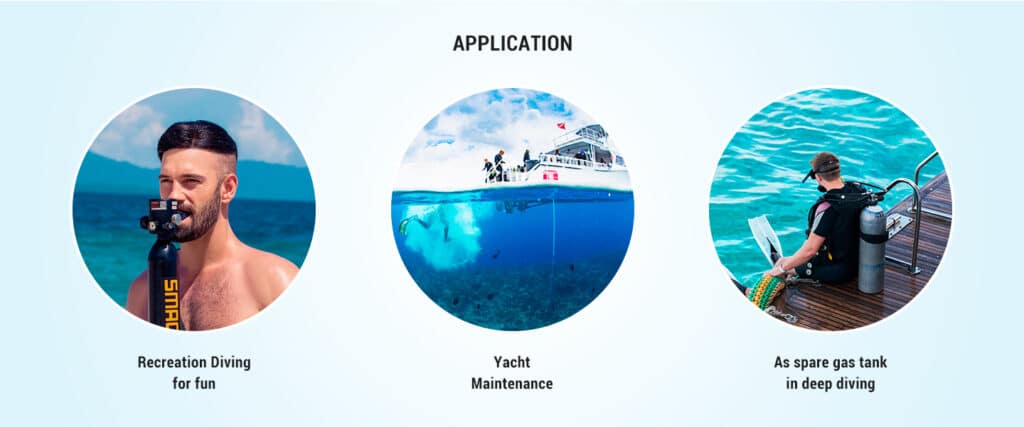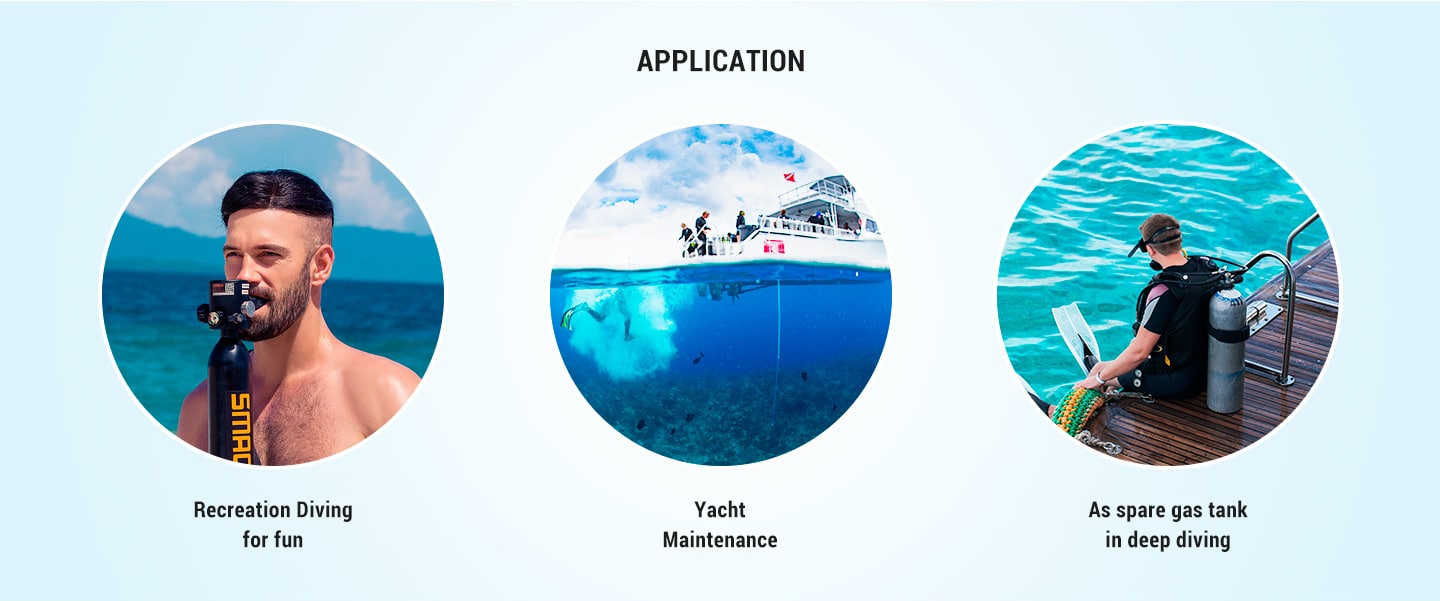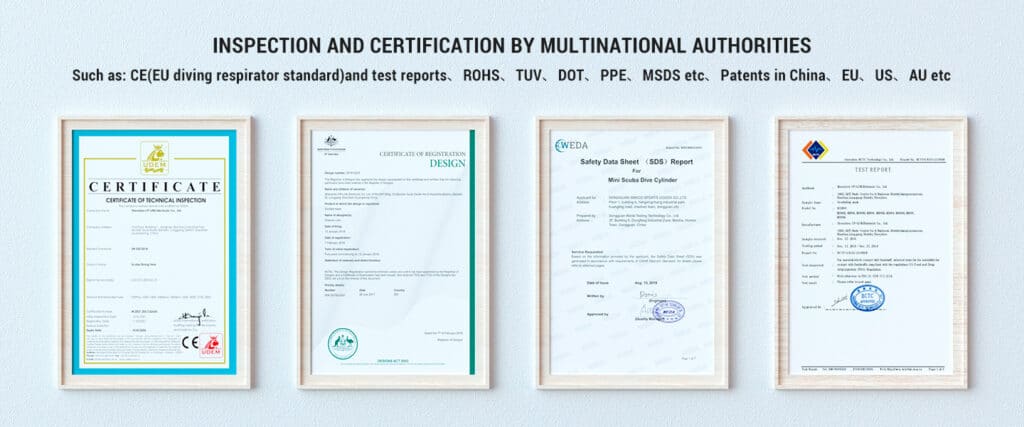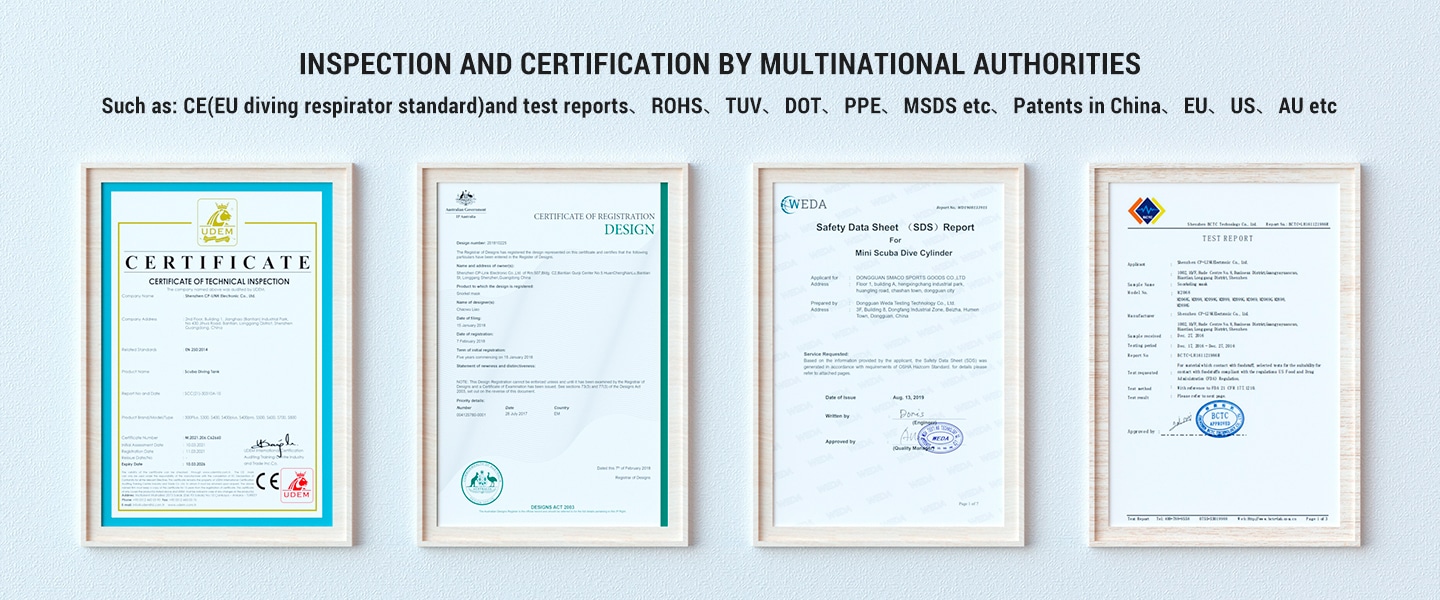 WHAT YOU WILL GET
Package A: S500 0.7L scuba tank+ Anti-lose Rope
Package B: 

S500 0.7L scuba tank+

 Anti-lose Rope+ Refill Adapter+0.7L Portable bag

Package C: S500 0.7L scuba tank+ Anti-lose Rope+0.7L Portable bag+ Second-generation high-pressure pump

Package D: S500 0.7L scuba tank+ Anti-lose Rope+0.7L Portable bag +Long handbag+Refill adapter+Snorkeling mask+Second-generation high-pressure pump

Package E: S500 0.7L scuba tank+ Anti-lose Rope+0.7L Portable bag

+ SMACO Heap 1 4500psi electric air compressor(Including an oil-water separator and some maintenance parts)