S300Plus Mini air tank
SMACO Scuba Tank, S300Plus Portable Mini Dive Cylinder with 5-8 Diving Minutes Capability, Corrosion Resistant Material, with Constant Pressure Valve, Refillable Pony Bottle for Emergency Backup.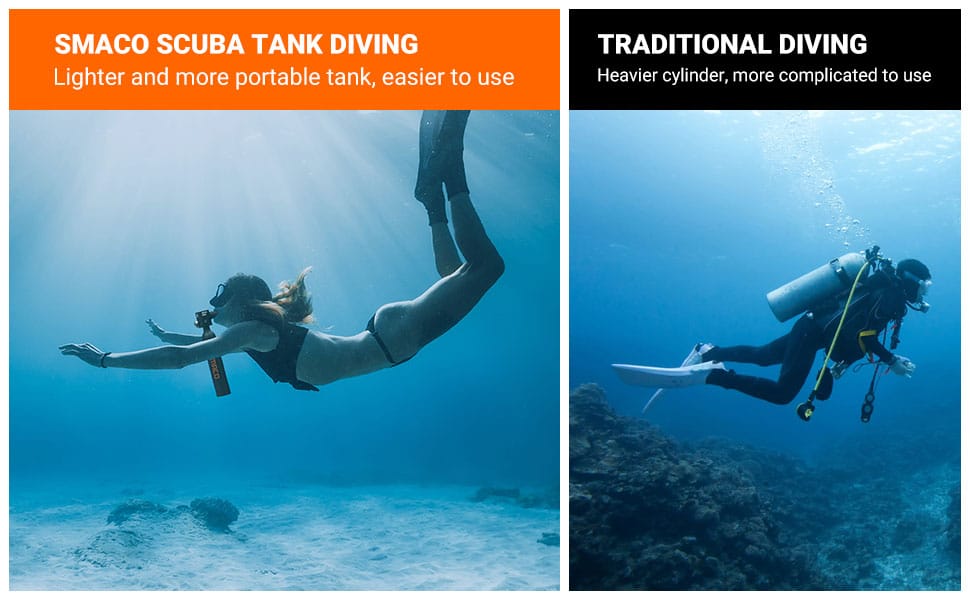 SMACO S300Plus Series Mini Scuba Diving Tank
This mini diving tank can provide a whole new diving experience. With an integrated breathing release valve, there is no need to carry heavy scuba cylinders, no complicated diving requirements, and you can breathe easily underwater by biting the breathing mouthpiece. The cylinders are small and lightweight so they won't get in the way of your diving activities. It is a good choice whether it is for beginner diving practice or as a backup diving tank.
Three reasons to choose SMACO mini scuba tanks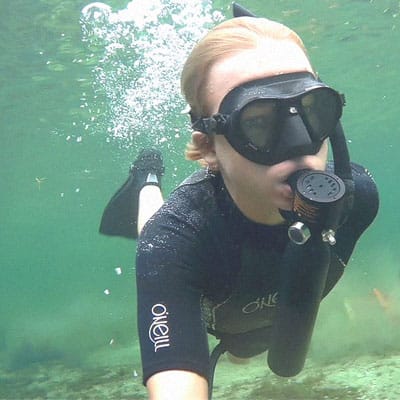 Easy to use
There are no complicated operation requirements for SMACO mini scuba tank, just bite the mouthpiece and breathe.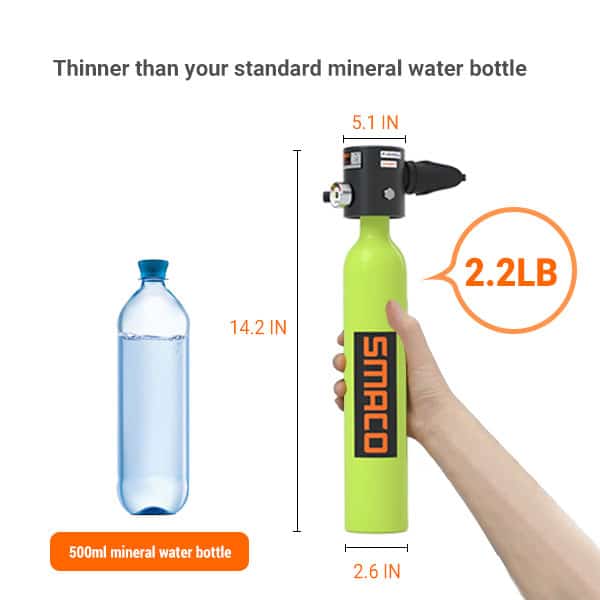 Mini size
Can be carried with one hand. When used underwater, just simply bite on the mouthpiece to carry the mini scuba, giving you more freedom of underwater movement.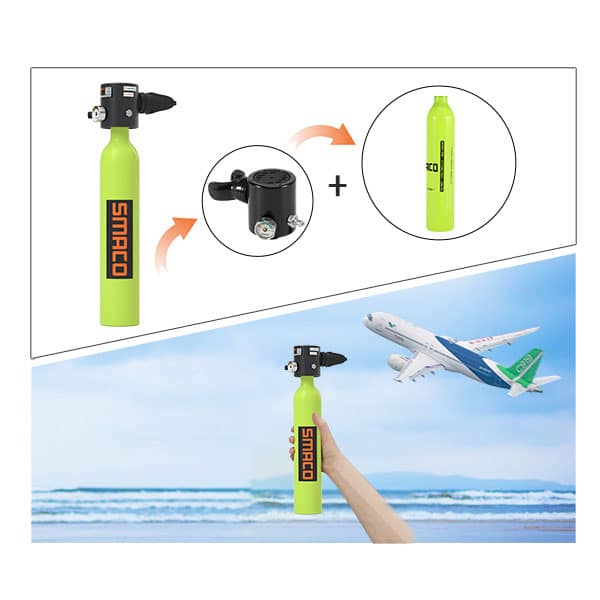 Can be taken on plane
After the cylinder is disassembled(unscrew the regulator and tank body), it can be taken on the plane, allowing you to enjoy diving at any time.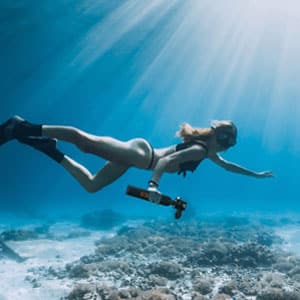 Scuba diving and photography
SMACO Mini Scuba Tanks can withstand 5-10 minutes of breathing in waters below 10 meters. You can use it for underwater photography, fancy diving and other activities. Moreover, the scuba tank is detachable and fits easily into your suitcase, so you can take it on the plane to start your dives in more places.
SpearFishing and underwater work
S300Plus 0.5l mini diving cylinders can also be used for various underwater operations and are more convenient and easier to use than larger diving cylinders. No need to carry heavy diving equipment, no long breathing hose, just bite the mouthpiece to breathe normally underwater, which can greatly improve your underwater work efficiency.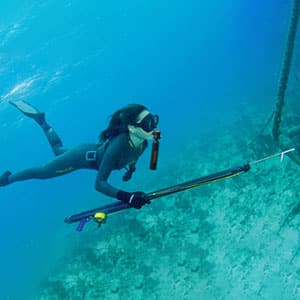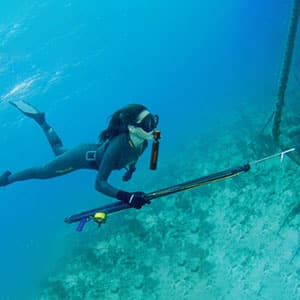 short shallow dives
"While traveling I have numerous times wished I had my gear with me. But the effort to bring heavy dive equipment is often too hard and is left behind. Then cost to rent is sometimes too much for just a short session. "
This makes it possible to jump in the water and spend a few extra minute down below. Its compact light weight and lets me pack it in my luggage or put it my gear bag for road trips to the lake, river, or ocean. I love snorkeling and this is perfect for a short shallow water dive. This thing looks pretty tough and the built very well for its compact size. It's has plenty of uses outside of just snorkeling such as dropping something in the river or lake and having to go down and look for it. You can inspect for damage under your craft. What important to know is that this is a short experience.
Its a ton of fun and great for travel.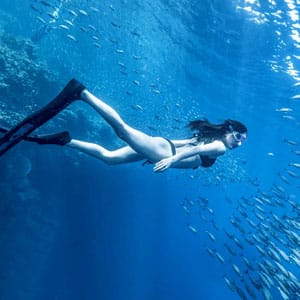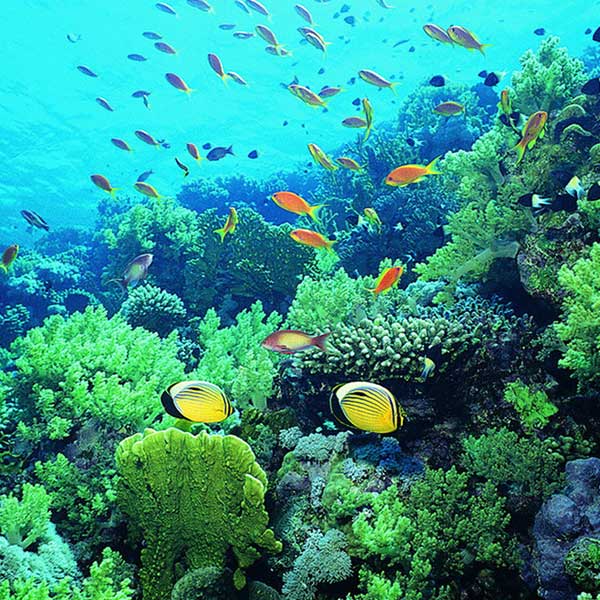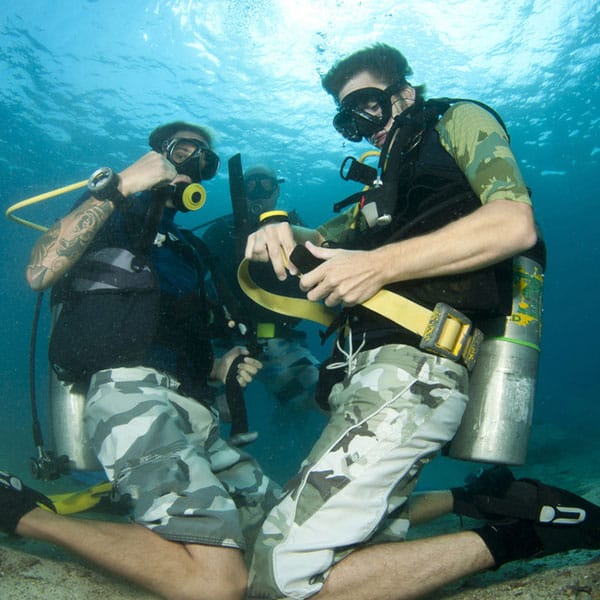 underwater entertainment
Underwater heat escape, shallow water diving challenges, etc.
underwater photography
Spearfishing or capturing underwater landscapes with a camera.
spare gas cylinder
It can be used as backup air for 30 meters underwater, escorting you at critical moments.
Some frequently asked questions...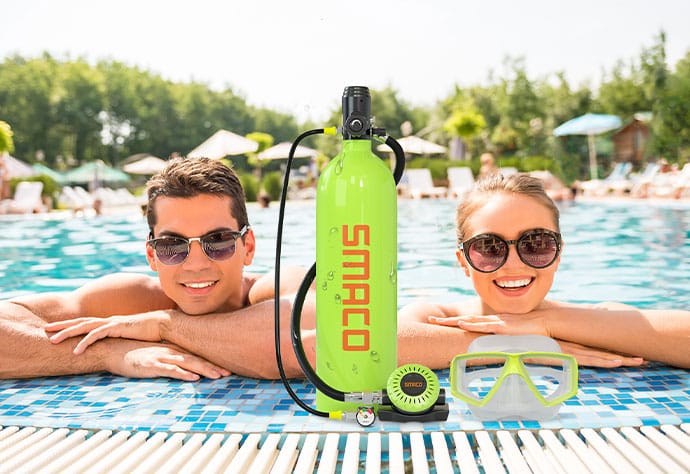 Do your have a money-back guarantee?
Absolutely. We believe the SMACO mini scuba tank is the best portable lung tank on the planet. If you disagree, or are less than 100% satisfied for any reason, then simply send it back within 30 days for your money back.
What kind of product guarantee do you provide?
We offer a return service within 30 days, as well as 2 years of maintenance assistance service. Our commitment to quality and customer satisfaction means that you can shop with confidence when purchasing SMACO products.
Basically, if anything goes wrong with your Mini Scuba Tanks/FFM Mask/Air Compressor- we've got you. We'll repair or replace anything that isn't working.
Product Guarantees
 SMACO offers a 30-day money-back guarantee for customers who are not satisfied with the product. If the product was shipped, the purchase price will be refunded minus the shipping costs.The cost of trial and error is not high, but the cost of miss is very high.
SMACO offers a free replacement for products you received that do not work. You just need to provide your order number and order information on our website, and we will provide after-sales service immediately.
SMACO offers a one-year after-sales service and provides free repairs or replacements for products with defects, excluding those caused by intentional damage. Customers provide the order information on our website and we will respond promptly.
Is one year the end of our service? No! We provide lifetime customer service after the customer purchases our product. Customers can contact us at any time for any issues, and we will solve them or provide help as soon as possible.
We do not accept refunds due to short usage time of the scuba equipment, as this can vary greatly depending on the user's lung capacity, diving depth, and breathing frequency. If you feel that you have used the air tank for too short a period, please contact us! Our PADI certified instructors can provide you with training on how to extend your underwater breathing time, and practice your breathing skills.
We do provide CE and DOT certified inspection certificates for your scuba tank to help you show them when you go to the dive shop to get it refilled, but don't forget to also show them your scuba diving license.

Make money with SMACO

! You can make money with SMACO by submitting pictures or videos of your diving experiences for cash rewards ranging from $5 to $200 with no limit on the number.
For any inquiries, please contact us at contact@smacodive.com and our professional customer & technical teams will get back to you as soon as possible.