SMACO S400 Pro 1L Mini Scuba Tank with Full Face Diving Mask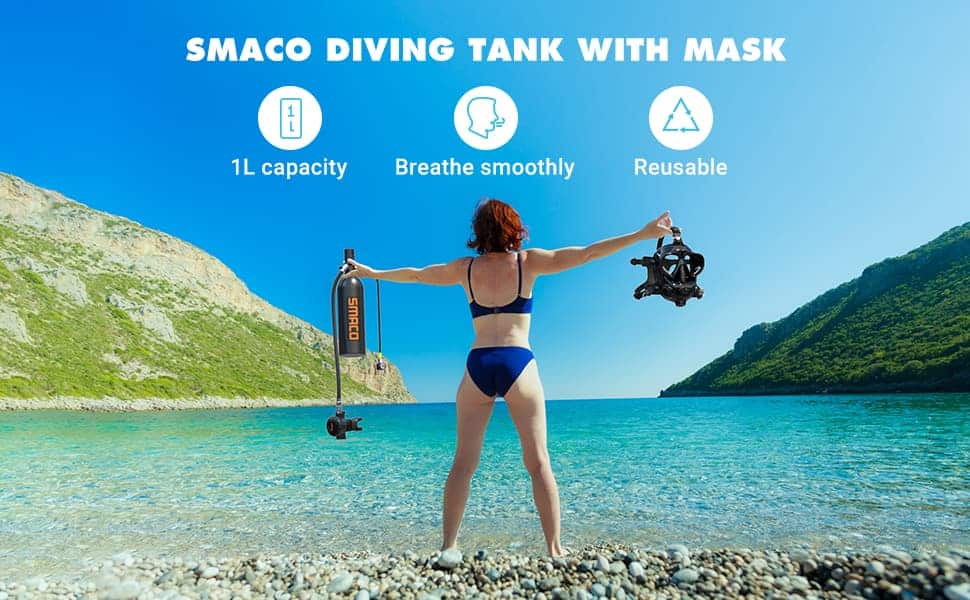 26 MINS FILL TIME & UP TO 20 MINS BREATHING TIME
The combination of the M8058 full face mask and S400 Pro scuba tank is perfect for diving or exploring wrecks and caves.It only takes about 22 minutes to fill a S400 Pro 1L diving tank through air compressor. This allows you to breathe underwater for up to 15-20 minutes(Please note that different environments and breathing rates will cause different usage times).It also equips with a camera mount. You can easily attach your camera to capture the amazing moment.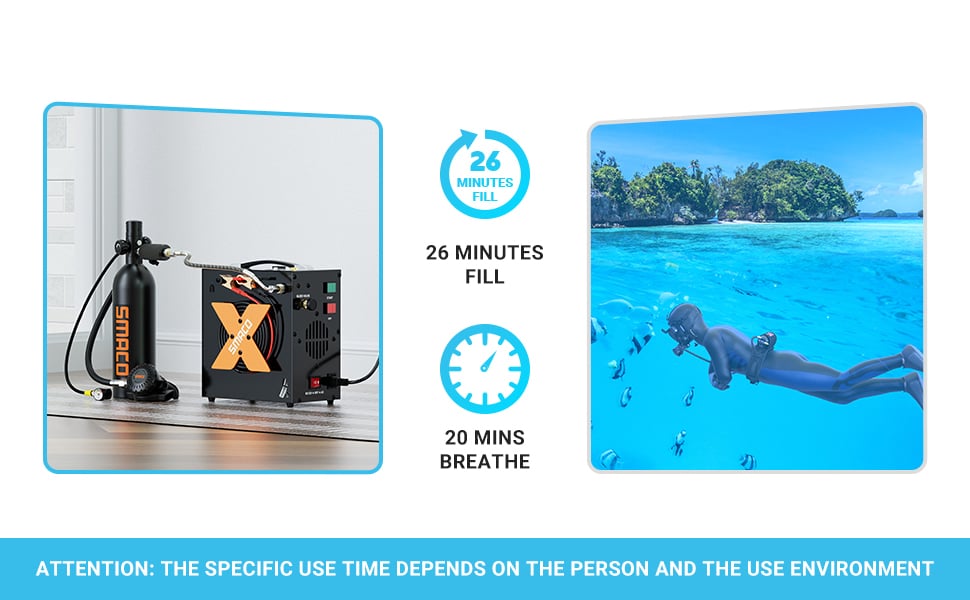 BOARD THE PLANE
After you disassemble the scuba tank, you can take it on the plane and go diving anywhere. It has safe depth limit of about 33ft. It can be used as a backup air source for deep diving within 100 ft. Mini diving cylinder is suitable for underwater exploration, boat cleaning, emergency rescue, backup air source, etc.
More Convenient Scuba Tank
The scuba cylinder is composed of four parts: tank body, regulator, extension pressure gauge and secondary valve (with medium pressure tube), and it can be used normally only by tightening the connection. You can also take the mini scuba tank on the plane as you would carry luggage (when the gas cylinder is split).