Why did you start scuba diving? When it comes to scuba diving, the first things we  think about are usually the dangers of diving or the fun of spotting marine life.
Any outdoor activities related to water are both fun and dangerous. Compared with potential dangers, it is obvious that you will be much more surprised by all the benefits that come with scuba diving after mastering the skills and knowledge.
Besides the fun of marine life exploration, scuba diving can bring many benefits to our physical and mental health, and improve social skills, etc. Do you know all these unexpected benefits of scuba diving? Let's reading down!
Good for ourbodies
Effectively reduce stress
Fight anxiety and depression
Improve social skills
Develop good habits
Closeconnection with nature
Good for ourbodies
We start scuba diving for various reasons, but few of us start diving for health reasons. It has to be mentioned that scuba diving does strengthen your body and improve your health, especially in terms of cardiovascular health.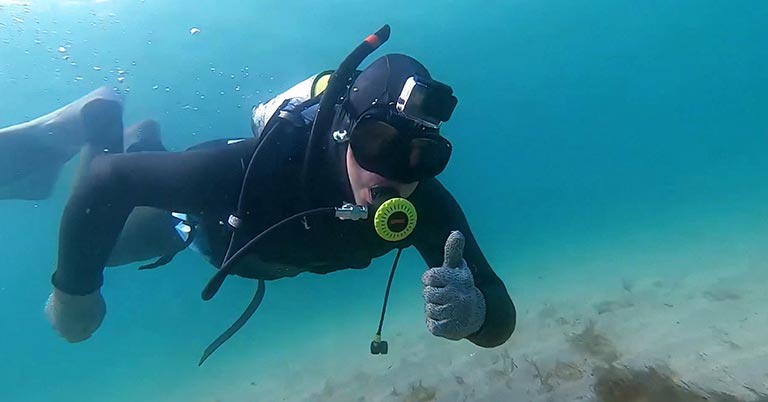 As we all know, swimming is a good aerobic exercise, fighting against the currents during diving, swimming with marine life, etc. These exercises have many benefits for your cardiovascular health, promoting blood circulation, lowering blood pressure, and improving sleep, etc. And as your diving skills improve, you can increase the intensity of the exercise, which will be a good way for you to get healthier and stronger.
Does scuba diving burn calories? Research data shows that scuba diving can consume 400-700 calories per hour, and the calories burned will vary due to different water temperatures, water current speeds, amount of exercise during the dive, etc. Compared to boring gym exercises and demanding diet recipes, it is clear that scuba diving with a better view is more attractive.
Effectively reduce stress
Stress is one of the most pressing challenges facing many people today. How to be more fortunate to find a method of decompression that you like, please learn about scuba diving.
The ocean is widely believed to have positive effects on us, including improving our mental stress. A study of 176 scuba divers found that after two scuba diving experiences, divers' mental health improved, including stress reduced.
During scuba diving, we always use slow and deep breathing. This controlled deep breathing is like meditation, which induces a calm state of mind in the diver. So diving seems to be another form of meditation that helps us relax and calm down, thereby reducing stress levels and improving mental health.
So, when you're feeling stressed, take your gear and go diving, and as you dive, sink the stress that comes with you to the water. Then, in undisturbed, absolutely peaceful space, regain the energy of rebirth. You deserve to try this feeling.
Fight anxiety and depression
According to the latest estimates from the World Health Organization, nearly 300 million people worldwide currently suffer from depression. There are many ways to exercise to relieve anxiety and depression, so why should we choose scuba diving?
When you are in a truly calm and undisturbed environment, you can relax and deeply appreciate the beauty of the ocean. Your body naturally releases endorphin and serotonin, which are hormones that make you feel good. Not only will you feel happier, but you will also be free from negative emotions like depression.
American film actress Sandra Bullock is also a diving fan, initially to overcome the discomfort of underwater, but the harvest is much more than that. With the generally peaceful atmosphere underwater, diving has helped her overcome her fear of water and her anxiety.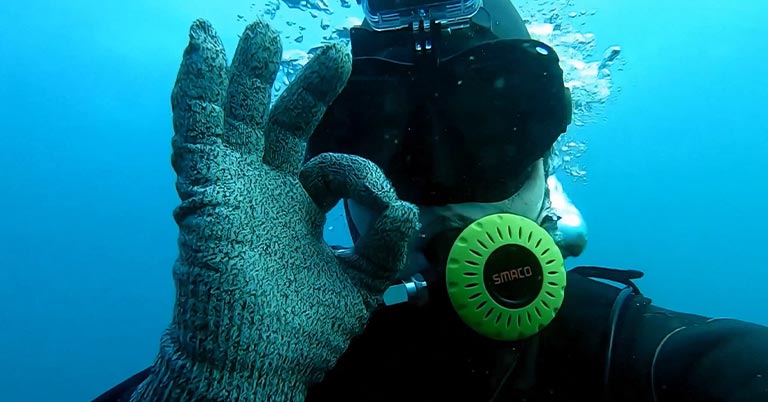 Improve social skills
Diving is also a special social activity, even as a solo diver, you will dive with at least one other person. When you dive, you meet new, like-minded people, creating a trusting and helping underwater connection. It's a genuine, focused communication.
If you are tired of hypocritical socializing, then diving to meet new people is perfect. In the quiet underwater world, without the interference of any electronic devices, you will cherish the opportunity to express your surprises with limited simple sign language. Share the treasured mood with your companions after landing. This process will make communication happier and more valuable. Also, it makes you a better listener.
In addition, for introverts, diving is one of the most suitable social activities. In a natural environment, it can effectively alleviate the fear of expressing. So grab your gear and start a new challenge!
Develop good habits
"Keep calm and carry on" is the most common phrase in the diving world.
Breathe slowly and move forward cautiously. Everything is slower underwater than on land, which will improve some of your impatience habits, study to be calm and be patient.
We move and breathe slowly due to resistance, slowing air consumption, which is a completely different state from the daily life of a fast crossroad, especially for someone new to scuba diving. It's like, we study to drive, pass theory exams, practice skills, and when we finally drive on the road, we will prefer to be with patient people, so that you can deal with various situations with more peace of mind and focus. 
Slow down, this is the most natural and comfortable state. Especially after you end a week of intense work, it's an excellent opportunity to relax, and allow you to focus more on life and work in the next.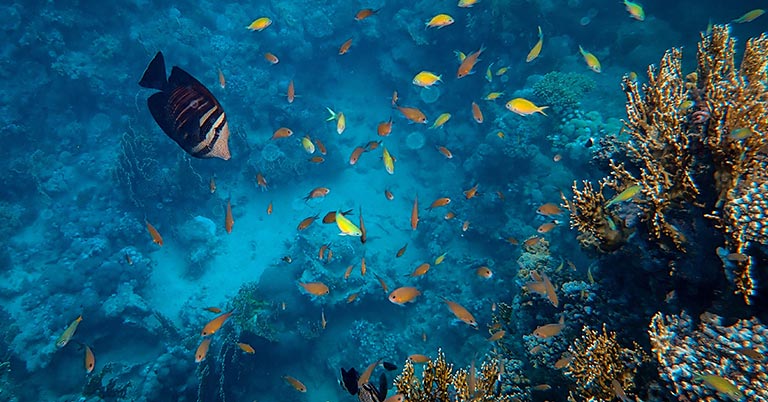 Closeconnection with nature
We have never been closer to nature than when diving, because in the moment you are part of this underwater kingdom.
Immerse yourself in diving, marvel at colorful schools of tropical fish, swim around corals, dance with sharks, focus on balancing, observe your surroundings… When you become an experienced diver, you will be better at doing these things.Let your body to blend into nature naturally and get unexpected spiritual gains.
……
Are you surprised by these benefits of scuba diving?
You can only experience it when you actually start diving. Not only is it good for our bodies, but it also keeps us mentally, emotionally healthy and empowers more.
How many diving adventures have you completed this summer? Or talk about the surprising changes you've made since your dive.
Share it in the SMACO Official Community on Facebook!