Hey! It's you! The fan star of SMACO we're looking for!
Brave, romantic, challenging, natural! Every time you dive with SMACO scuba tanks, you're confident and attractive, passionate and spontaneous. You always dare to break the boundaries. We're pretty sure that you're so charming!
What moment did you first meet SMACO?
What time did you firmly choose to dive with SMACO?
Or do you just know SMACO at this moment?
Any feelings or experiences do you would like to share with us?
Now we formally extend an invitation to you. Break the boundaries! Show your SMACO!
A wonderful welfare activity of SMACO for our fans will be initiated on April 1st. This time we 've prepared a generous bonus to find the SMACO representative.
No matter what kind of scene! 
Maybe it's the colorful fish you encounter on a stimulating and exciting underwater adventure that leaves you in awe, or record unanchoring the ship or inspecting the hull.
Perhaps you're fascinated by the magic of diving and eager to start your first underwater experience, or you've enjoyed a variety of oceans everywhere to build your own "view of the ocean".
In short, every moment, if SMACO is company with you, that is what we're looking for! Any scene recording is what we need!
Welcome to send photos and videos of SMACO and You together to our official email: contact@smacosports.com.
Anytime, anywhere, we do not limit the number of times you can submit. Once we receive your submission, we'll immediately review it. If approved, we'll pay you right bonus within a week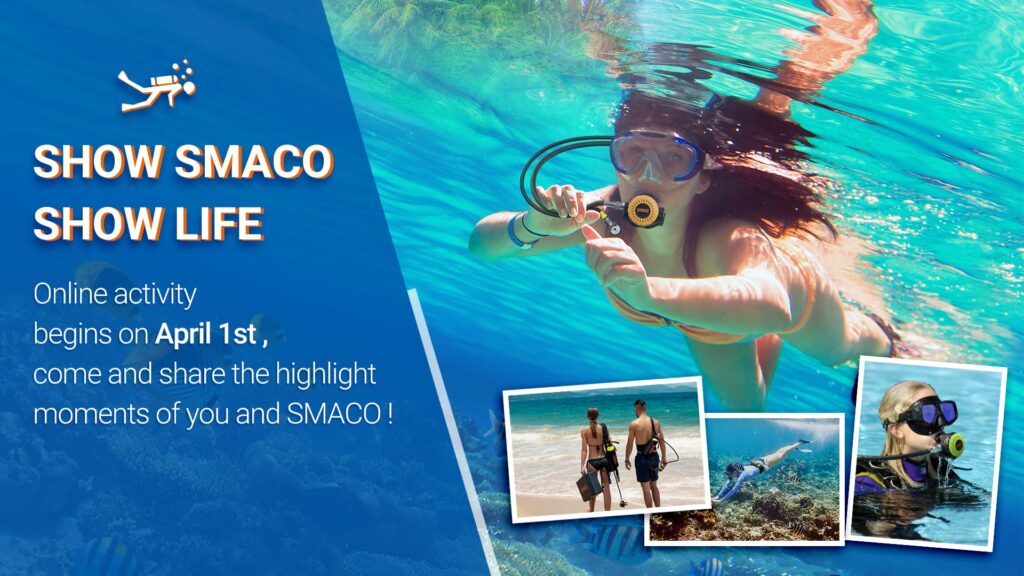 On April 1st, start!
"Show Your SMACO", and become the fan representative of SMACO and get high bonus!
Looking forward to your participation and valuable submission, let us see more fan star of SMACO and build our new image together!