If you're an avid diver, then chances are you have already experienced the beauty and tranquility found beneath the water. But if you haven't yet experienced exploring the depths of a body of water, scuba diving can be an exhilarating journey that is just waiting to be explored! For those who want to get a taste of what it's like before actually taking the plunge (pun intended!), there are some great films and books out there which provide informative insight into this thrilling sport.
In this blog post, we'll take a look at some of our favorite scuba diving movies and books to help capture your imagination while giving you important information on safety precautions when going underwater. So come join us as we explore the enchanting world below—it's sure to make for one captivating adventure!
Top 10 Scuba Diving Films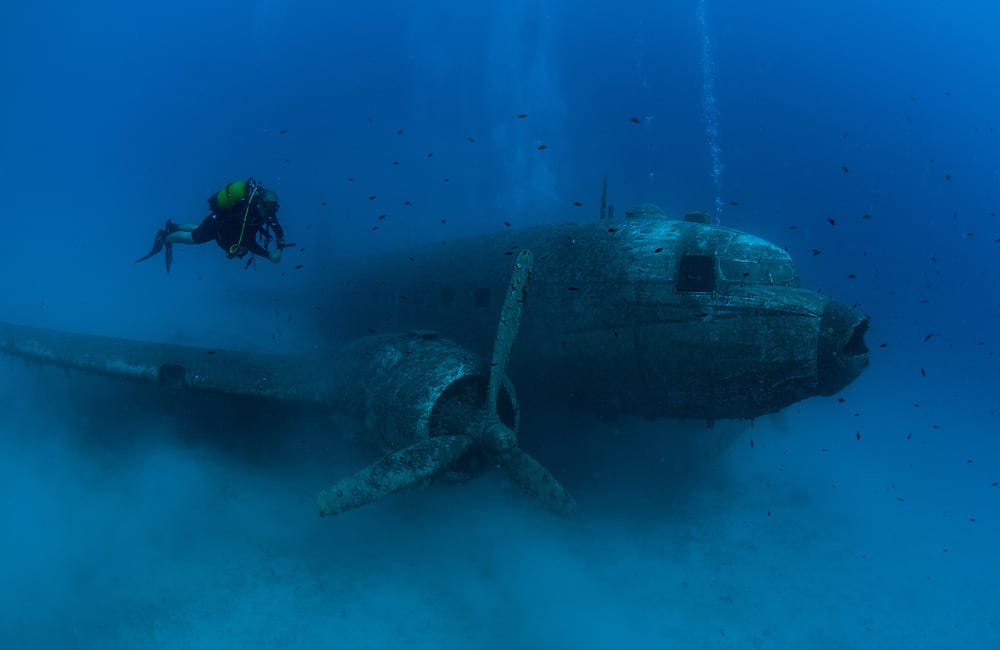 Here are some of the films on scuba diving that will encourage you to do scuba diving, and you will get to know its pros and cons with experiments.
1. The Abyss
The Abyss is a 1989 film directed by James Cameron which revolves around scuba diving. It stars Ed Harris and Mary Elizabeth Mastrantonio as they embark on a hazardous deep-sea mission to recover a missing nuclear submarine. The film is an allegory of current tensions, combining intense underwater action with an exploration of humanity's darkest destructive desires. This exciting cinematographic feature captures the heart-racing unpredictability of deep-sea scuba diving and provides a thought-provoking premise for viewers. The Abyss remains one of the most iconic films about the ocean depths to this day.
2.Sphere (1998)
The Sphere is a 1998 science fiction film directed by Barry Levinson and starring Dustin Hoffman, Sharon Stone, and Samuel L. Jackson. It follows the story of a trio of experts invited to investigate an alien spacecraft discovered at the bottom of the Pacific Ocean. From its gripping opening moments, this movie takes you on an emotional journey filled with intense exploration and dangerous encounters as our characters venture into a mysterious underwater world. In its atmosphere of claustrophobic tension and breathtaking special effects, Sphere combines elements of science fiction, horror, and suspense in one engaging film that thrills viewers while taking them deep into the unknown.
3.The Life Aquatic with Steve Zissou
The Life Aquatic with Steve Zissou is a unique film focusing on a renowned scuba diver named Steve Zissou. Released in 2004, this Wes Anderson cult classic follows the underwater adventures of Zissou and his crew as they seek to avenge his partner Esteban's death. The film was praised for its wild humor and unique mixture of drama and adventure, becoming an instant classic for audiences everywhere. Filled with colorful cinematography and captivating performances from some of the world's top actors, The Life Aquatic with Steve Zissou promises an exquisitely crafted underwater experience you won't soon forget.
4.Into The Blue (2005)
Into The Blue (2005) was a film full of excitement and thrilling adventure.  Directed by John Stockwell, the movie follows four friends and their journey in exploring the depths of underwater caves in the Bahamas while on holiday. From discovering the lost shipwreck of a legendary pirate to action-packed scuba diving scenes, Into The Blue has all you need for an enthralling story. With an ensemble cast featuring Jessica Alba, Paul Walker, and Scott Caan, this is one movie for anyone looking for an exciting adventure in scuba diving.
5.Fool's Gold (2008)
Fool's Gold, released in 2008, is a romantic comedy-adventure film that follows the journey of two scuba divers searching for Spanish treasure. Starring Kate Hudson and Matthew McConaughey, the film follows the comedic misadventures of the duo as they navigate incredible underwater vistas and confront complex challenges in search of fortune and glory. Producer Donald De Line was inspired to create this unique blend of comedy, adventure, and romance after experiencing an intensive scuba dive in the Caribbean Sea. Following its box office success and dazzling visuals, Fool's Gold quickly became popular with moviegoers everywhere.
6.Jaws
Jaws is an iconic film that relies heavily on its rather sophisticated scuba diving scenes to tell a thrilling story.  Known for its terrifying score and ominous underwater photography, Jaws made audiences everywhere believe the ocean might be dangerous pl swim. The movie's atmosphere and deep tension were pioneered by combining daring filmmaking with competent knowledge of how technical scuba diving is used in everyday adventures.  Fans of this classic will never forget the ambitiousness of creating a blockbuster inspired by a film on scuba diving!
7.Men of Honor
Men of Honor is a powerful and inspiring film about determination and courage. It follows the story of Carl Brashear–a black man who overcame extreme obstacles to become the first African American Master Diver in the US Navy. Despite racial discrimination, poverty, injury, and other sources of hardship, Brashear persisted through grueling training and endured numerous punishing dives in scuba gear to reach his goal. The film vividly shows how despite his small size and limited resources, Brashear's extraordinary bravery empowered him to overcome any obstacle he encountered.  In paying tribute to Brashear's spirit, Men of Honor is an essential portrayal of what it takes to be a courageous leader.
8.Sanctum
Sanctum is an exciting film that captures the thrilling, dangerous aspects of scuba diving. Set in the vast and unexplored underwater caves of Papua New Guinea, it follows a team of divers as they embark on a physically and mentally demanding journey to find their way out of a dark maze-like passage underground. Along the way, they encounter unexpected dangers and must push themselves beyond their physical limits to make it back alive. The movie gives viewers an exclusive look into a world rarely seen by humans, and the breathtaking visuals combined with an intense story create an unforgettable cinematic experience.
9.The Deep (1977)
The Deep (1977) is a classic adventure film depicting the excitement and danger of scuba diving. It stars Jacqueline Bisset and Nick Nolte, who take audiences on a journey to battle pirates on land and underwater. Realistic scenes of suspense, such as Nolte's struggle to retrieve valuable artifacts from a sunken ship, have ensured the film endured despite its 1977 release date. Fun for any age group, this tale of survival in harsh conditions puts viewers in action as if they are joining Bisset and Nolte on their scuba diving expedition.
10.20,000 Leagues Under the Sea (1954)
20,000 Leagues Under The Sea (1954) is a classic sci-fi adventure film that has fascinated generations of viewers. Based on Jules Verne's 1869 novel of the same name, this Disney classic stars James Mason as the eccentric Captain Nemo and Kirk Douglas as investigative journalist Ned Land. It follows their incredible journey into the ocean's depths in search of unknown creatures and preserved artifacts. This iconic film provides an in-depth look into the world of scuba diving and features breathtaking underwater scenes complemented by a score of melodic horns. It is a timeless classic that will continue inspiring viewers for years.
Top 7 Scuba Diving Books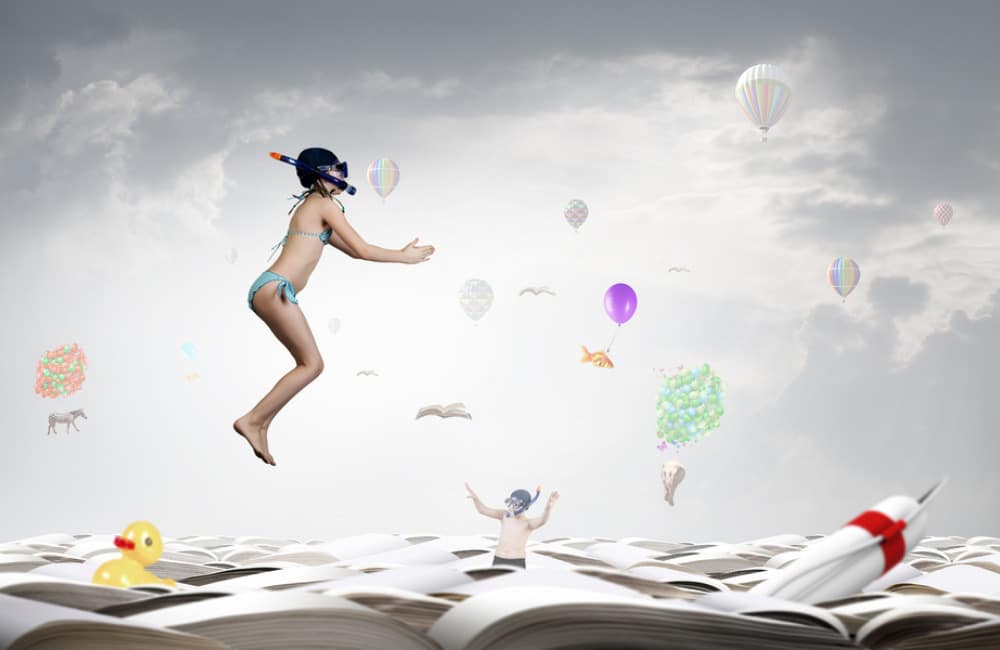 Talking about films on scuba diving, how can we not discuss some of the books based on the same topic? Here are the top 7 books on scuba diving:
1.Scuba Confidential: An Insider's Guide to Becoming a Better Diver
 With Scuba Confidential: An Insider's Guide to become a Better Diver, you can take your scuba diving skills to the next level! Written by experienced divers, this book contains invaluable advice and best practices for exploring beneath the waves. From understanding modern equipment usage to mastering dive techniques – this guide will provide an indispensable window into discovering all that underwater exploration has in store. So embark on a journey of adventure with confidence after reading Scuba Confidential today!
2.Scuba Professional: Insights into Sport Diver Training & Operations
Scuba Professional is a book for those looking to transition from novice scuba diver to professional sport diver. Contributing authors, experienced divers, and instructors offer insights on all aspects of sport diving training and operations, including risk assessment, equipment maintenance and repair, dive planning and management, safety protocols, and more. With one-third of the book explicitly devoted to tips on teaching and managing risk while scuba diving, this book is invaluable to aspiring sports divers and educators in the field.
3.100 Dives of a Lifetime: The World's Ultimate Underwater Destinations
With the book on scuba diving, 100 Dives of a Lifetime: The World's Ultimate Underwater Destinations, you can explore unique and undiscovered destinations to find some of the most beautiful sea life the world has to offer. This book is more than just an encyclopedia of essential facts and tips on scuba diving – it is an inspirational journey through unknown waters. With this book, you can unlock new inspiring dives full of rich colors, aquatic adventures, and memories that will stay with you forever. So don't just dive – immerse yourself in these extraordinary places while learning new skills that will catapult your excitement for oceanic exploration.
4.Diver Down: Real-World SCUBA Accidents and How to Avoid Them
For all the recreational SCUBA divers out there, Peter Collings has just released a book that novice and expert divers alike can appreciate. Titled Diver Down: Real-World SCUBA Accidents and How to Avoid Them, this book delves deep into the sometimes-fatal consequence of dive events gone wrong, but more importantly, it provides vital information on how to prevent them from happening. It deciphers in detail what mistakes people make that put their lives at risk, the science behind decompression sickness and nitrogen narcosis, and, better still – how to avoid them. Make sure your next dive is safe by consulting this book.
5. Dive Atlas of the World
For any severe scuba diving enthusiast, a book such as the Dive Atlas of the World is an invaluable resource. This book features detailed maps of dive sites from over 40 countries, with sections detailing hundreds of exciting destinations and their unique underwater attractions. It offers detailed information on underwater topography and sea life and insights into related topics such as geology and cultural heritage. In addition, Dive Atlas provides expert advice on how to dive safely and efficiently at each site. This book is essential for anyone looking to explore the hidden depths of the world's oceans.
6.Shadow Divers: The True Adventure of Two Americans Who Risked Everything to Solve One of the Last Mysteries of World War II
Shadow Divers by Robert Kurson is an enthralling book that tells the story of dualistic American scuba divers and their daring journey to solve one of the final mysteries of World War II. John Chatterton and Richie Kohler, expert divers with a deep fascination for the subject, embarked on an expedition to explore a shipwreck discovered nearly 200 feet underwater off the shore of New Jersey. What began as a divertissement soon developed into an obsession as they embarked on a thrilling quest to uncover what few others had been able to ascertain. Spanning six years, during which time they risked their lives uncovering information about the unidentified warship, their book Shadow Divers has since become renowned among diving lovers and bookworms alike for its exciting tale of exploration and resilience.
7.The Silent World: The International Bestseller by the Father of Underwater Exploration
The Silent World: The International Bestseller by the Father of Underwater Exploration is a book that will transport readers to a world of fascination and wonder. Written by the famous oceanographer Jacques Cousteau, it chronicles his journeys around the globe as he explores the depths of the sea with scuba diving. In this book, readers will discover exotic sea creatures, coral reefs, shipwrecks, and more – providing an informative and entertaining look at life beneath the ocean surface. So get ready for an unforgettable adventure through The Silent World!
Conclusion
Whether you are looking to watch a movie or read a book, these top 10 scuba diving films and top 7 scuba diving books will give you an idea of what to expect in the sport. With beautiful cinematography and gripping stories, these resources will help you get excited about exploring the underwater world.