SMACO S300PLUS 0.5L Mini Scuba Tank
| | |
| --- | --- |
|  Brand    SMACO | Type    S300 PLUS |
|  Color    Green Black | N.W    1.1kg |
|  Using time    6-10 minutes | Size    36 × 7.6 × 8.9cm |
|  Material    6061 Aviation Aluminum | Capacity    0.5 L |
|  Max working pressure     3000psi/200bar/20Mpa | Surface Technology     Hard oxidation + Plastic spraying |
|  Breathing valve thread     M18×1.5 | Output way    Constant pressure is about 1Mpa |
|  Inflatable male     8mm | Breathing times     (Calculated at 0.5L per breath) About 340 times |
Mini Scuba Cylinder: breath simply and differently underwater!
This 0.5-liter mini diving bottle allows you to breathe underwater for 6 to 12 minutes.
Perfect if:
Do you need to dive underwater for a few minutes? This mini scuba diving tank is the solution.
For the owner who needs to unanchor or inspect the hull.
You are a snorkeling lover, a fun explorer of the underwater world, you will get a kind of enjoyment!
You are an experienced diver, if you misjudge your level or worse an air failure, this mini diving bottle will be used as a spare tank!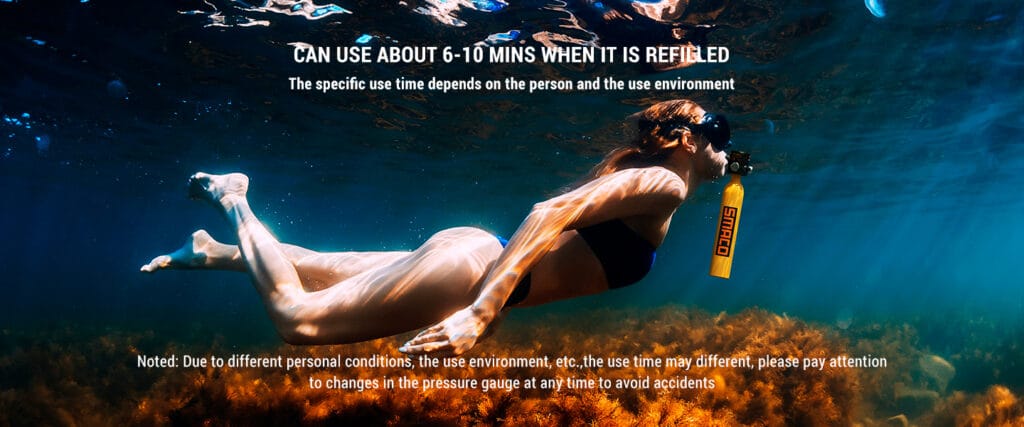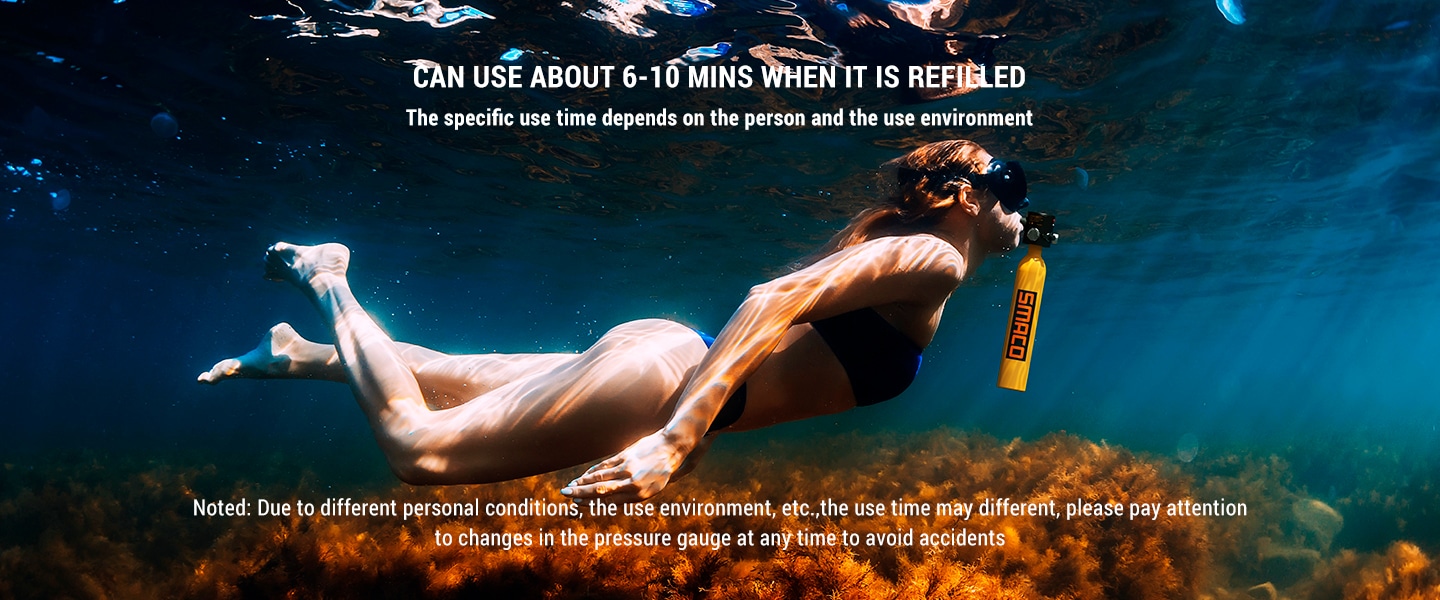 We knew that people use mini scuba tanks for recreational diving, yacht maintenance, lobstering, treasure hunting, fossil hunting, etc. … There are so many SMACO feedback videos from all over the world. If you are a professional diving enthusiast or a diving beginner, don't hesitate to get your spare diving artifact.
The advantages of SMACO S300+ VS S300:
1. The external explosion-proof valve has higher explosion-proof accuracy and safety.
2. Increase the decompression chamber, which can keep the air pressure constant, and the air outlet is more stable and smooth.
3. Standard anti-lose rope
4. The air pressure is controlled at about 15KG, which greatly reduces air waste and increases the length of use by about 20%:
S300 Available Time: 5-10min(Depending on the water layer)
S300+ Available Time: 6-12min(Depending on the water layer)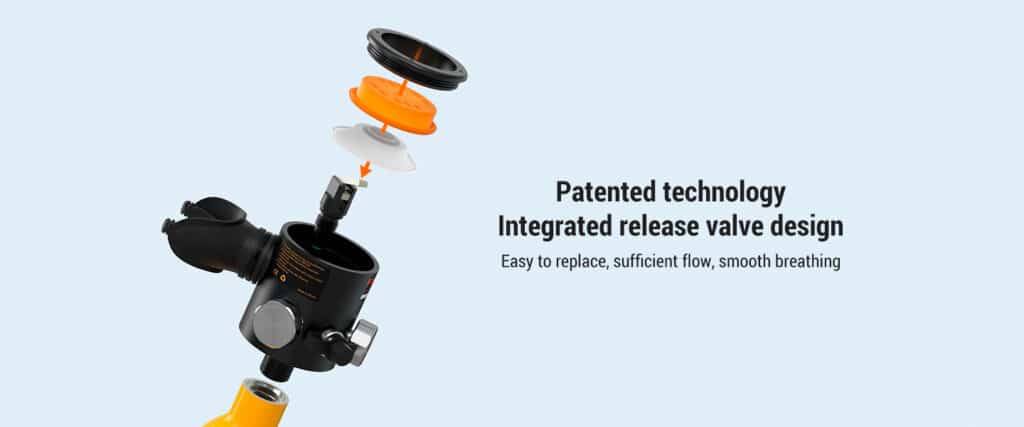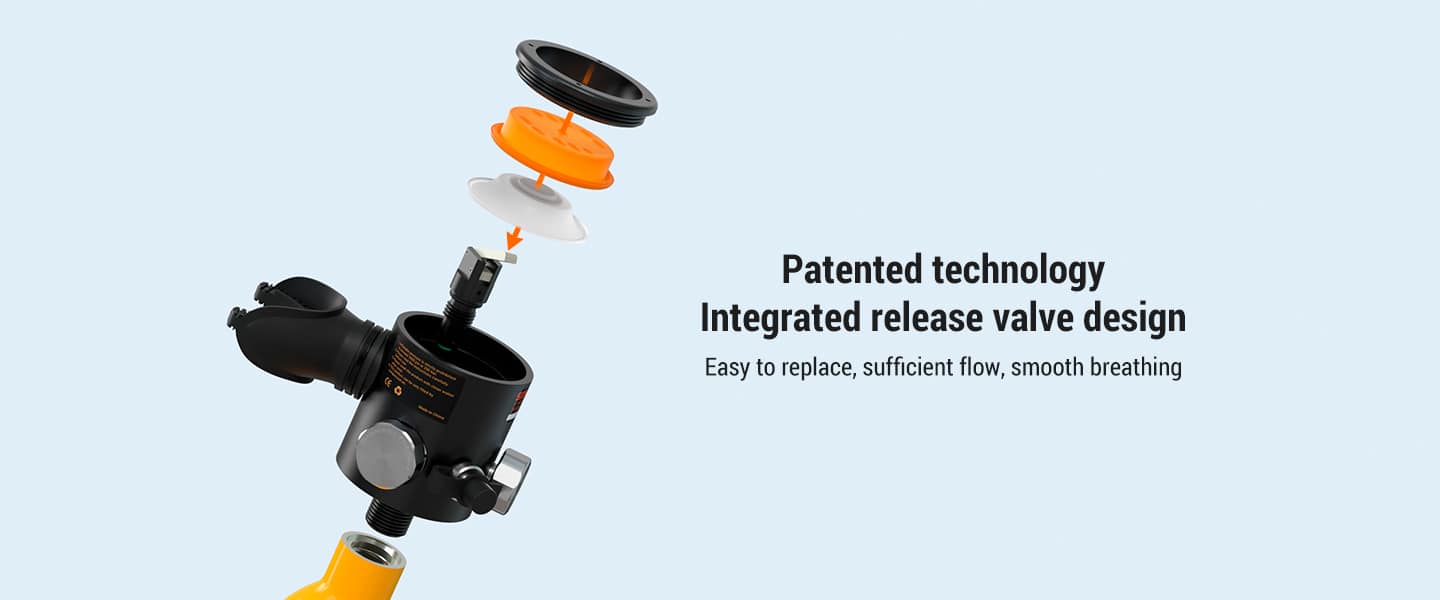 Compact & Portable
Perfect size for stage, bailout. Smaco scuba diving tank doesn't add any drag even if you have to carry the tank a long way, which net weight is 1.15kg. Our diving tank gives you great access to the valve and regulator and allows you to hand it over to your buddy in case of emergency. Smaco pony bottles are easy to use, with their own sophisticated compact regulators. Its compact size makes easier to carry and helps you capture the freshness of the air wherever you need it.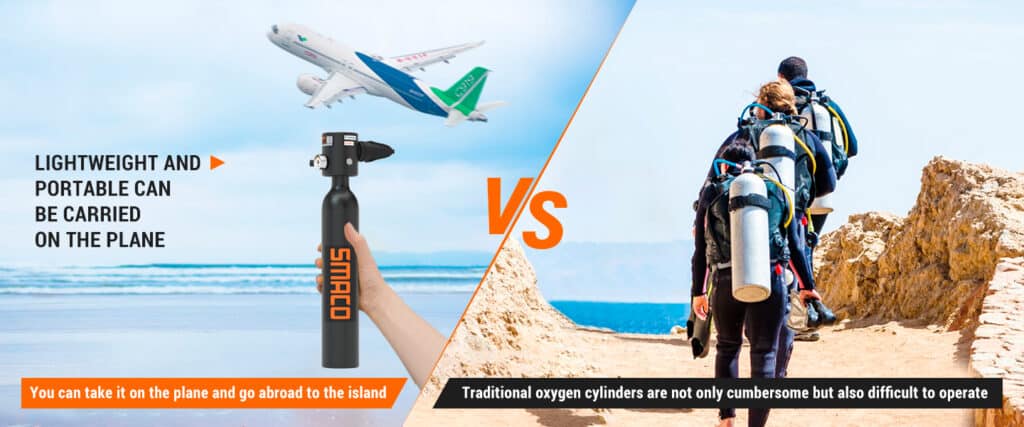 Features:
– Compact portable lightweight, easy to carry.
– Breathe underwater diving with total freedom.
– Supports 3 types of inflation.
– Made of aviation aluminum material and meets manufacturing standards of diving equipment.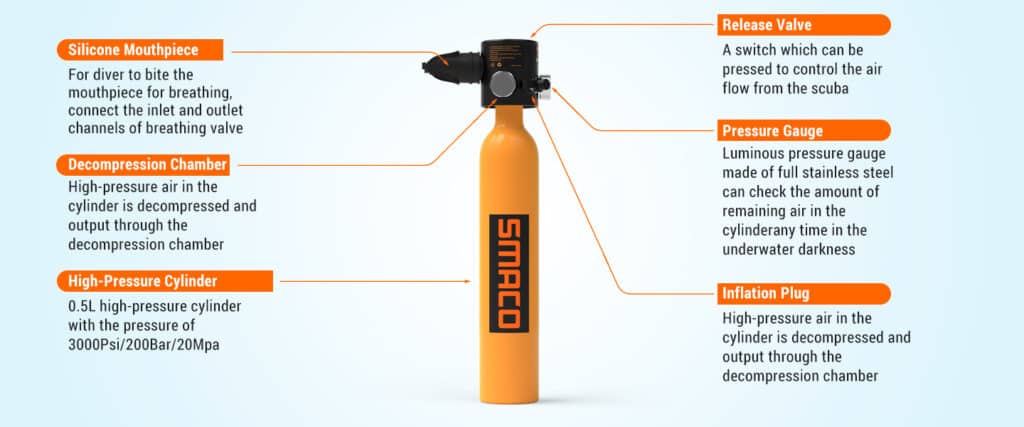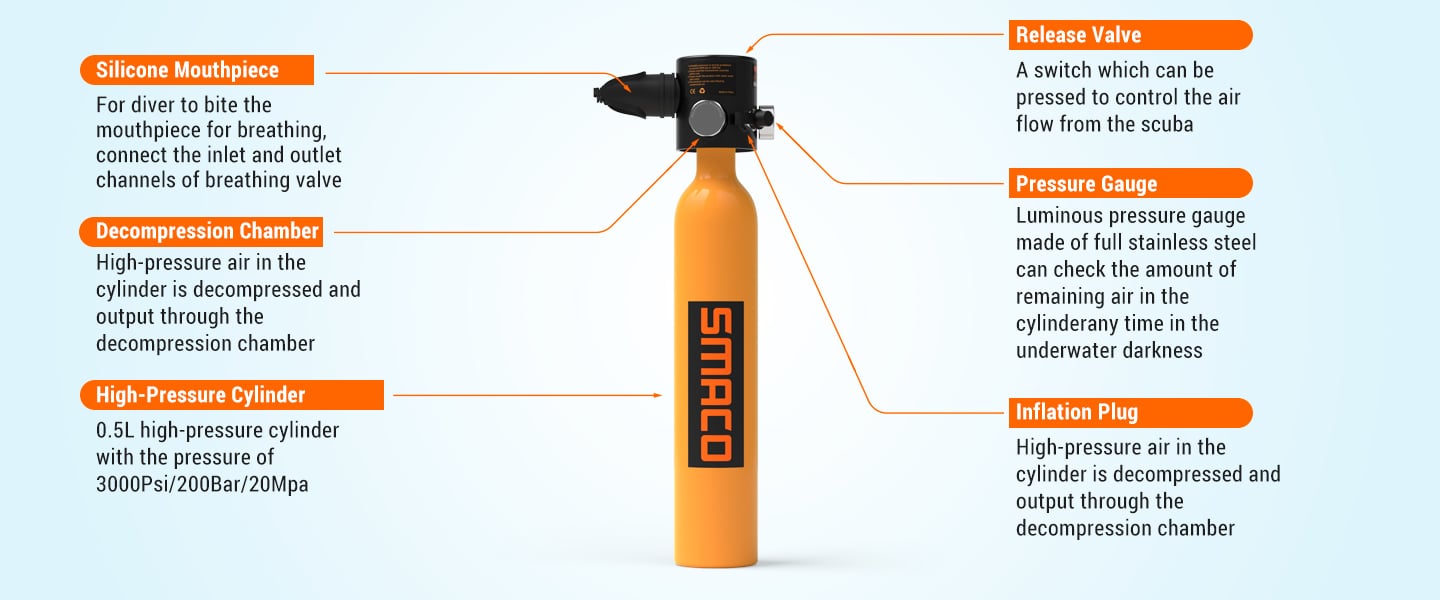 Three Ways to Inflate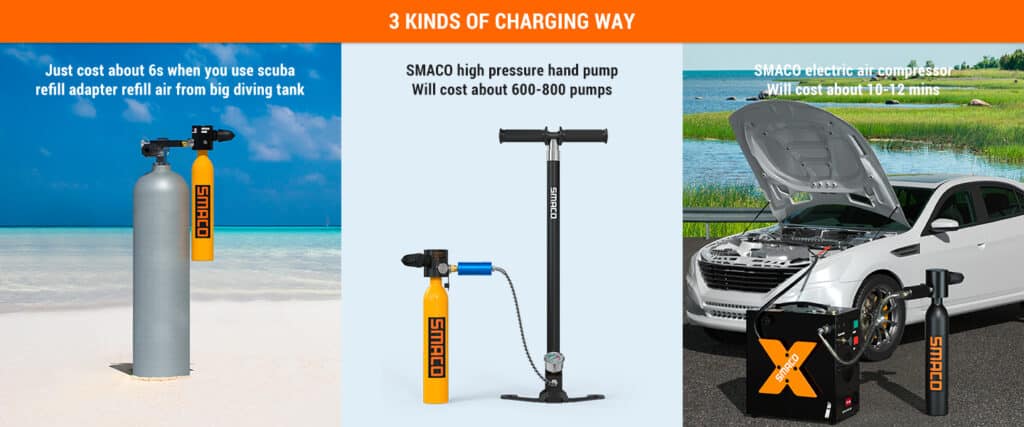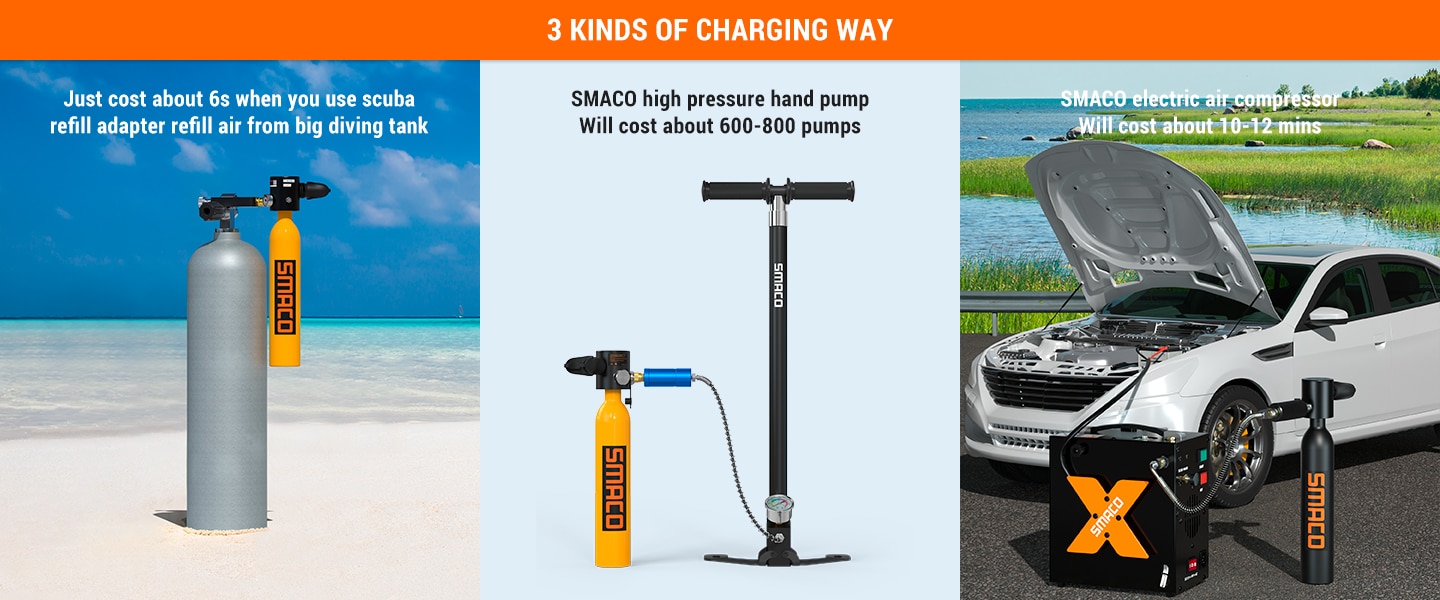 Application
Diving for entertainment, Diving for training Spare tank diving air.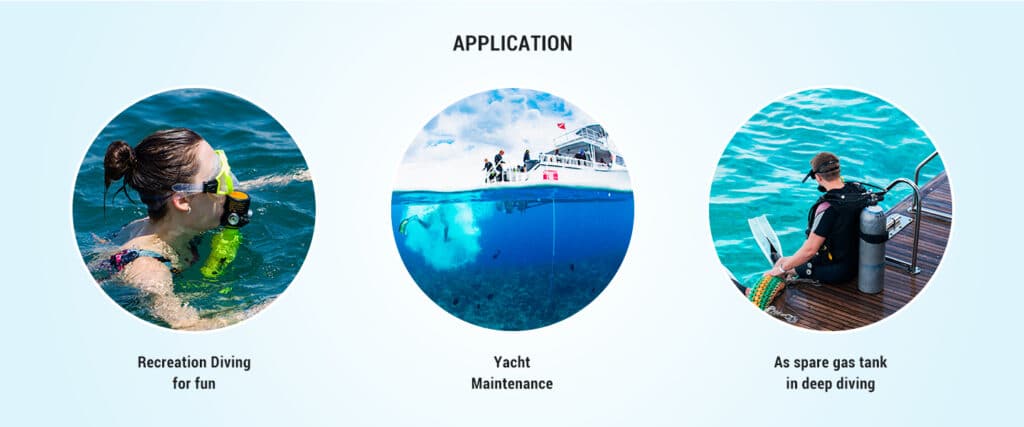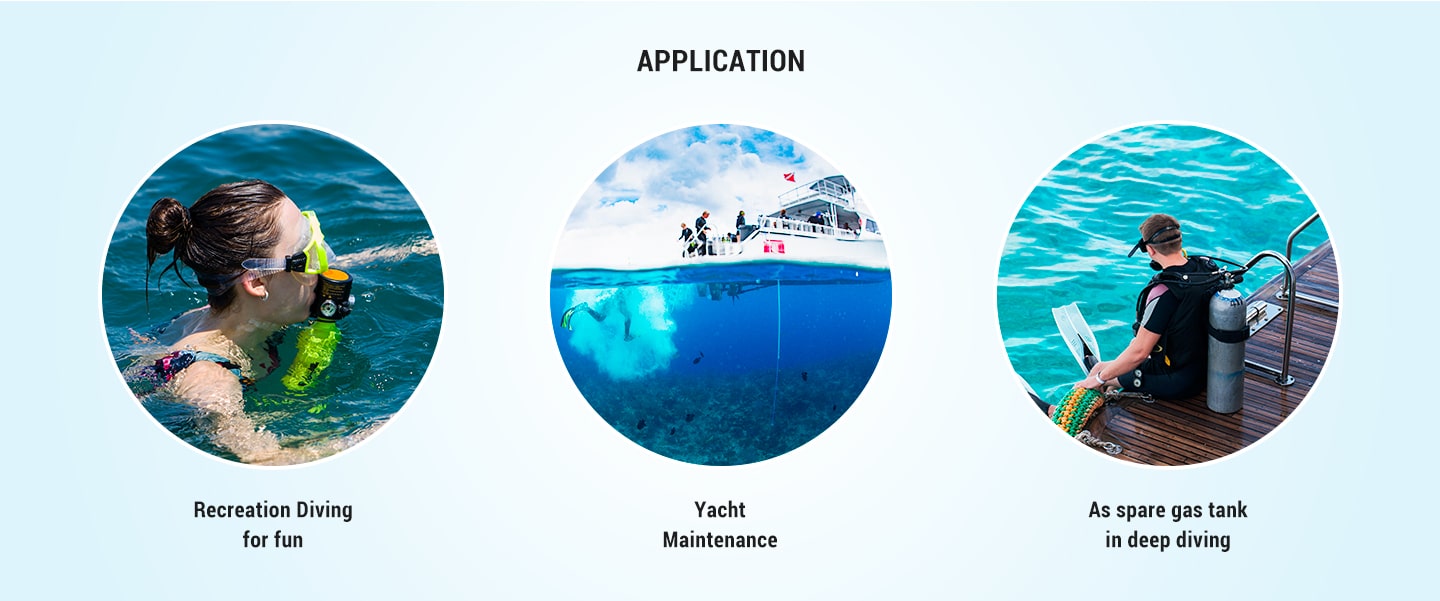 Certifications