Load out. Set sail. Dive in and SMACO on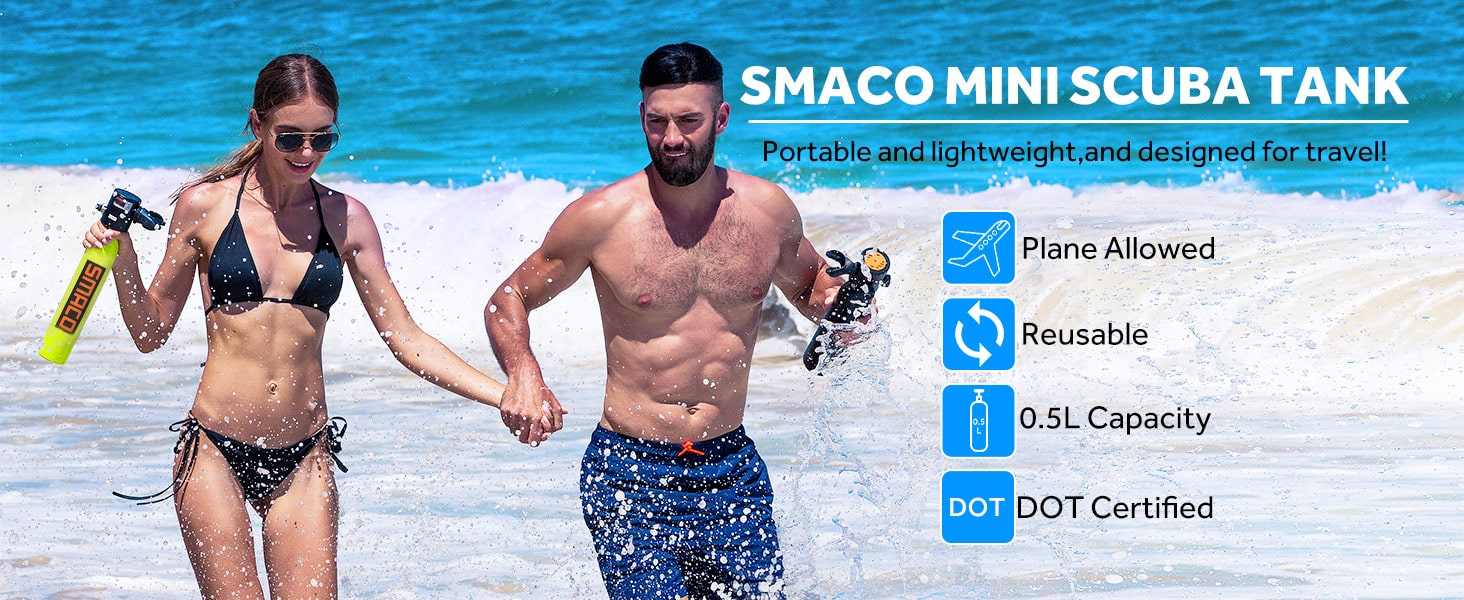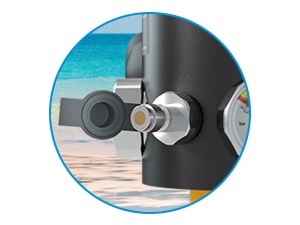 One-way inflation valve
0.03 micron filtration , effectively prevent dust and impurities from entering the tank.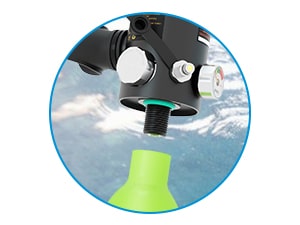 High-quality Fluorine O-ring
High temperature resistance,high pressure resistance,seawater corrosion resistance.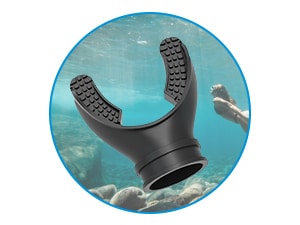 Food Grade Silicone Mouthpiece
Odorless and safe,easier to bite and breathe freely.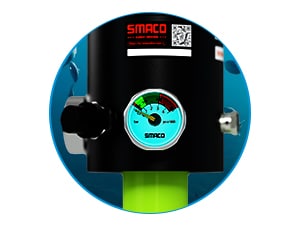 High-precision Instrument
Underwater fluorescent display
SHORT UNDERWATER BREATHING
Discover the incredible versatility and convenience of the SMACO Mini Scuba Tank S300 Plus. This portable diving tank is designed to enhance your underwater experiences, whether you're exploring marine life, engaging in boat cleaning, or being prepared for emergency situations. With its compact size and lightweight design, it's the perfect companion for both individual divers and families looking to enjoy a wonderful vacation together.
THE FAMILY AND BUDDY KIT
The Family and Buddy Kit included with two S300 Plus tanks, two anti-lost ropes, and a Multi-Purpose backpack. The scuba tank kit makes it easy to find marine life underwater with friends and family for a wonderful vacation.
SAFETY
Breathing underwater is made smoother and safer with the constant pressure air outlet device of the SMACO S300 Plus mini diving tank. Additionally, the external explosion-proof valve provides overpressure protection, giving you peace of mind during your dives.
TRAVEL BY PLANE
Traveling with the SMACO Mini Scuba Tank is hassle-free, as it can be disassembled and taken on a plane. It has a safe depth limit of approximately 33ft and can be used as a backup air source for deep dives within 100ft. Whether you're engaged in underwater exploration, emergency rescue, or require a reliable backup air source, this mini diving cylinder is the perfect choice.
4 REFILL OPTIONS
With four refill options available, you can easily replenish your SMACO S300 Plus tank. Visit any local Dive Shop that meets DOT standards, use the SMACO 8mm refill adapter to connect to a standard scuba tank for a quick refill in just 4 seconds, utilize the SMACO high-pressure hand pump for a convenient 200bar (3,000psi) refill in approximately 30 minutes, or opt for the SMACO Air Compressor for effortless refills in about 11 minutes.
Embrace the freedom and convenience of the SMACO Mini Scuba Tank S300 Plus, and elevate your snorkeling experiences to new depths.